Two Different Diagnosis Methods For The detection of cholera toxin production From Vibrio cholerae isolated from different areas in Iraq
Atheer Abdulrazzaq

College of Veterinary Medicine, Baghdad University
Keywords:
cholera, toxin,vibrio,.
Abstract
Fifty isolates of Vibrio cholerae obtained from different areas in Iraq from patients with acute secretory diarrhea were diagnosed serologically in central public health laboratory(CPHL), Two different methods were used for detection cholera toxin production ,the first based on the degradation of Nicotin Amide Adinine Dinucleotide( NAD) by Cholera toxin (CT). and the second was by detection CT gene by polymerase chain reaction (PCR).All Vibrio cholerae were cultured in alkaline peptone water, out of 50 isolates 46 (92%) were positive when we used NAD for the detection of cholera toxin(CT).Whereas all isolates gave positive results by PCR. From these data we conclude that the degradation of NAD by CT is simple and can be carried out in small laboratories, it is also easy to perform, and gives reproducible results, while PCR provides a more sensitive and specific assay for rapid diagnosis of cholera than currently available methods.
Downloads
Download data is not yet available.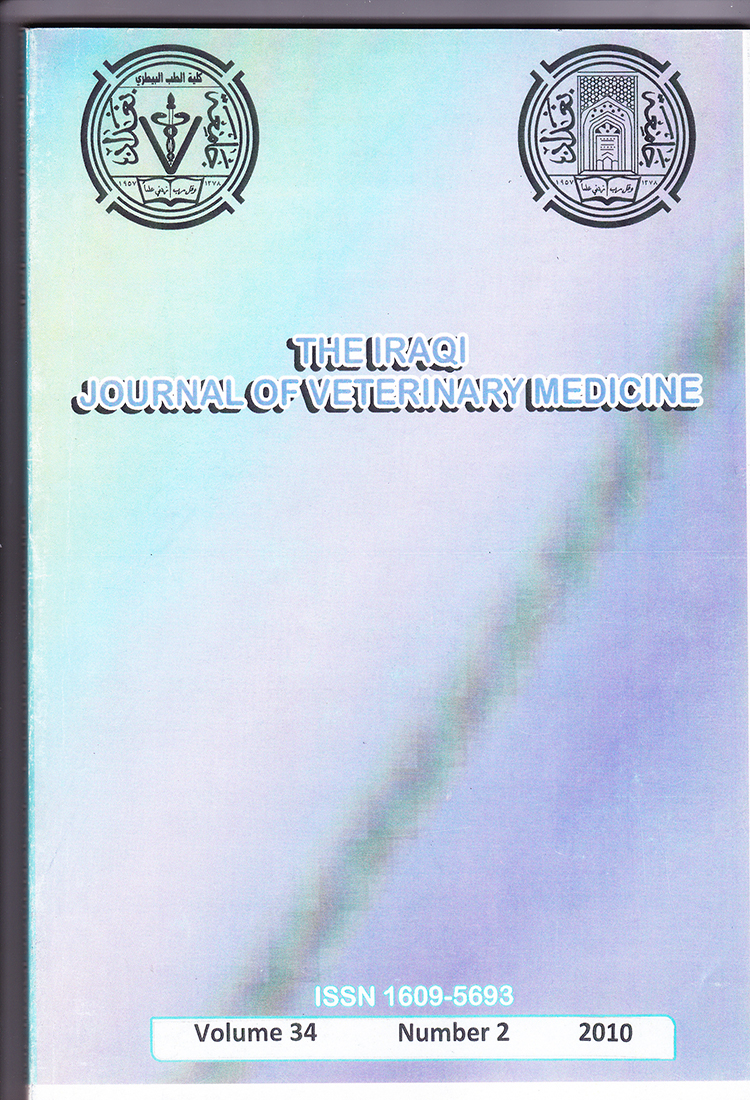 How to Cite
Abdulrazzaq, A. (2010). Two Different Diagnosis Methods For The detection of cholera toxin production From Vibrio cholerae isolated from different areas in Iraq. The Iraqi Journal of Veterinary Medicine, 34(2), 95-98. https://doi.org/10.30539/iraqijvm.v34i2.636