Study the Pathological Effects of the Combination of Estrogen and Progesterone Hormones on Some Organs Experimentally Induced in Mice
Hana Kudair Abbas

College of Veterinary Medicine, Baghdad University
Keywords:
estrogen, progesterone, toxic, therapeutic.
Abstract
The aim of this study was design to investigate the pathological changes for one month after therapeutic and toxic doses of subcutaneous injection of estrogen and progesterone combination hormones in mice, on the target organs testis and epidydimus in males and uterus and ovary in females. As well as the effects on non-target organ of Brain, liver spleen, intestine, stomach, kidney and lung in both sexes. The results showed sever pathological changes in male's testis and epidydimus and in females, uterus and the ovary. It is characterized by some pathological changes in toxic group less severity than in the therapeutic group.
Also, in non-target organs brain and spleen of toxic group of males and females showed some pathological changes while therapeutic group almost appear normal. The liver and kidney were affected in both groups (therapeutic and Toxic) in males and females. Other organs like intestine stomach, Lung doesn't showed any change in both groups.
Downloads
Download data is not yet available.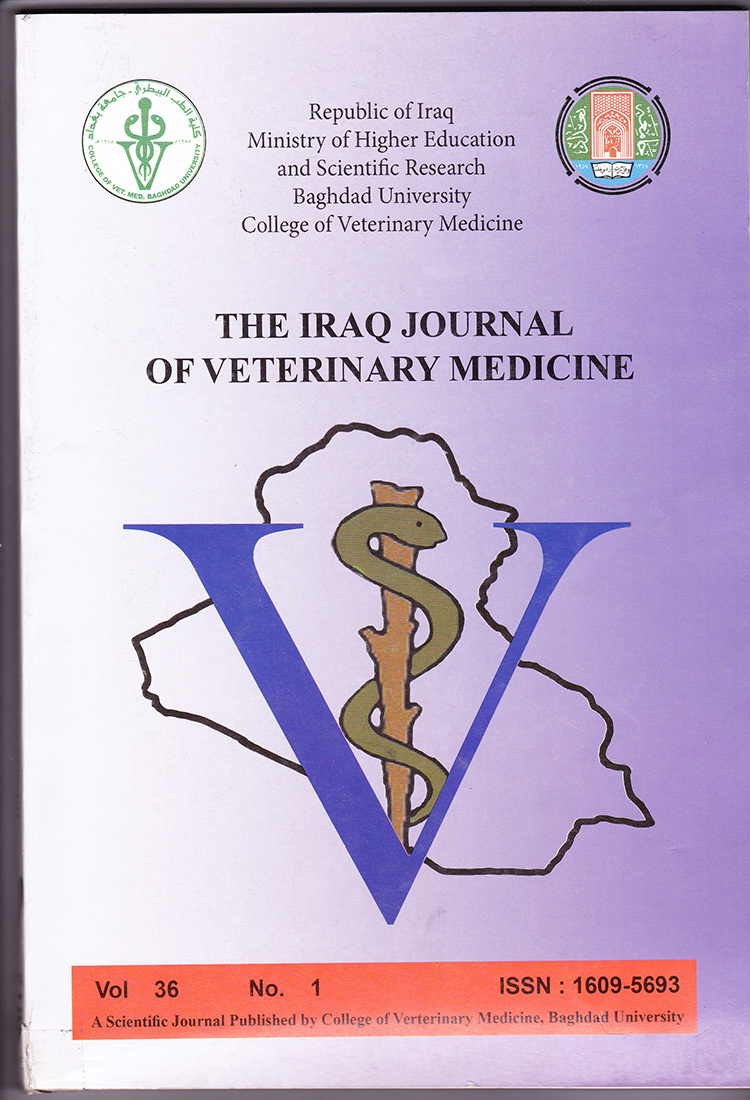 How to Cite
Abbas, H. (2012). Study the Pathological Effects of the Combination of Estrogen and Progesterone Hormones on Some Organs Experimentally Induced in Mice. The Iraqi Journal of Veterinary Medicine, 36(1), 128-136. https://doi.org/10.30539/iraqijvm.v36i1.556