Effect of magnetized water in blood picture of common carp Cyprinus carpio infected with Aeromones hydrophila
Khalid A. Rasheed0, Abdulmotalib J. Al-Rudainy 2 and Eman S. Khamees2
Khalid A. Rasheed

Biotechnology Research Center, Al-Nahrian University
Keywords:
Cyprinus carpio, magnetic water, Aeromones hydrophila
Abstract
A total of 80 specimens of common carp Cyprinus carpio were used in present study ranges between 142-156 g with 150 g in average body weight, and between 22-27cm with 25cm in average body length to investigate the effect of magnetized water in blood pictures of fish as well as Aeromonas hydrophila pathogenic bacteria. Fish were randomly distributed using aquarium with dimension 70X40X40 cm upon four treatments, with two replicates for each treatment using magnetized water with different intensity ( 500 , 1000 , 1500 gauss) , while the control treatment free of magnetized water through the period of four weeks . Results shows that the bacteria count were decreased in such magnetized water in comparison with control treatment . The results of statistical analysis show significant differences ( P≤0.01) between all treatments . Results of blood picture test show significant differences ( P≤0.01) between test ,the three treatments containing magnetized water compared with control treatment .It can be conclude that the possibility of using magnetized water in prevention and control of some bacterial diseases in common carp.
Downloads
Download data is not yet available.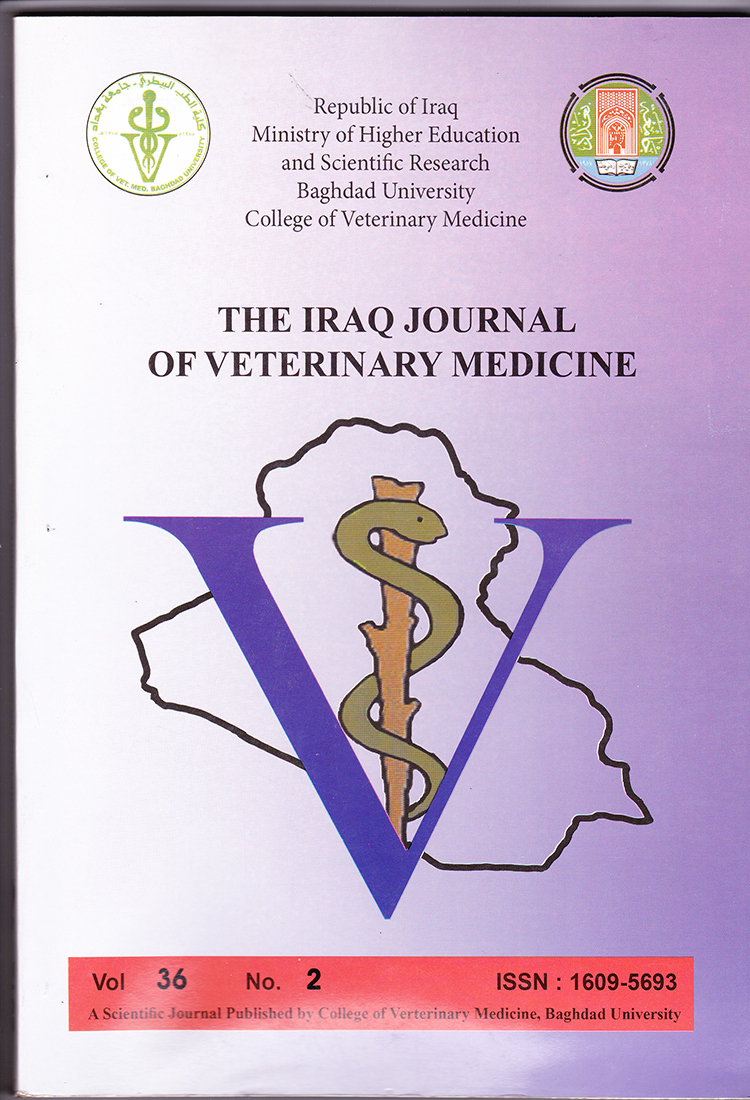 How to Cite
Rasheed, K. (2012). Effect of magnetized water in blood picture of common carp Cyprinus carpio infected with Aeromones hydrophila. The Iraqi Journal of Veterinary Medicine, 36(2), 75-82. https://doi.org/10.30539/iraqijvm.v36i2.450