Prevalence of Cryptosporidiosis in Ostriches from Central and South Parts of Iraq
Al- Zubaidei H. Hamza

College of Veterinary Medicine, University of Diyala, Iraq.

Kawan M. Hameed

College of Veterinary Medicine, Baghdad University
Keywords:
Ostriches, prevalence, Cryptosporidium, Iraq.
Abstract
The prevalence of ostrich's cryptosporidiosis was determined for the first time in central and south parts of Iraq to study the effects of age, sex, and months on the infection rate and to record the morphological characterization of Cryptosporidium spp in ostriches. A total of 200 ostriches fecal samples were examined by traditional methods for the detection of the parasite. The total infection rate was 11% (22/200), and the highest infection rate was 12.26% (13/106) in chicks ( 9 months), while the lowest infection rate was 9.57% (9/94) recorded in the adult (> 9 months). The study included seven provinces in the central and south parts of Iraq, Wasit, Baghdad, Babylon, Diyala, Karbala, Al-Najaf, and Al-Qadisiyah. The highest infection rate was reported in Al-Najaf (23.53%) compared with the lowest rate (0%) in Wasit province. March reported an infection rate of 50%, while the lowest rate (0%) was registered during summer months (June, July, and August) with a significant difference (P≤0.05) among months of the study. Morphologically, the study indicated the widespread of Cryptosporidium parasites in ostriches in both central and south areas of Iraq.
Downloads
Download data is not yet available.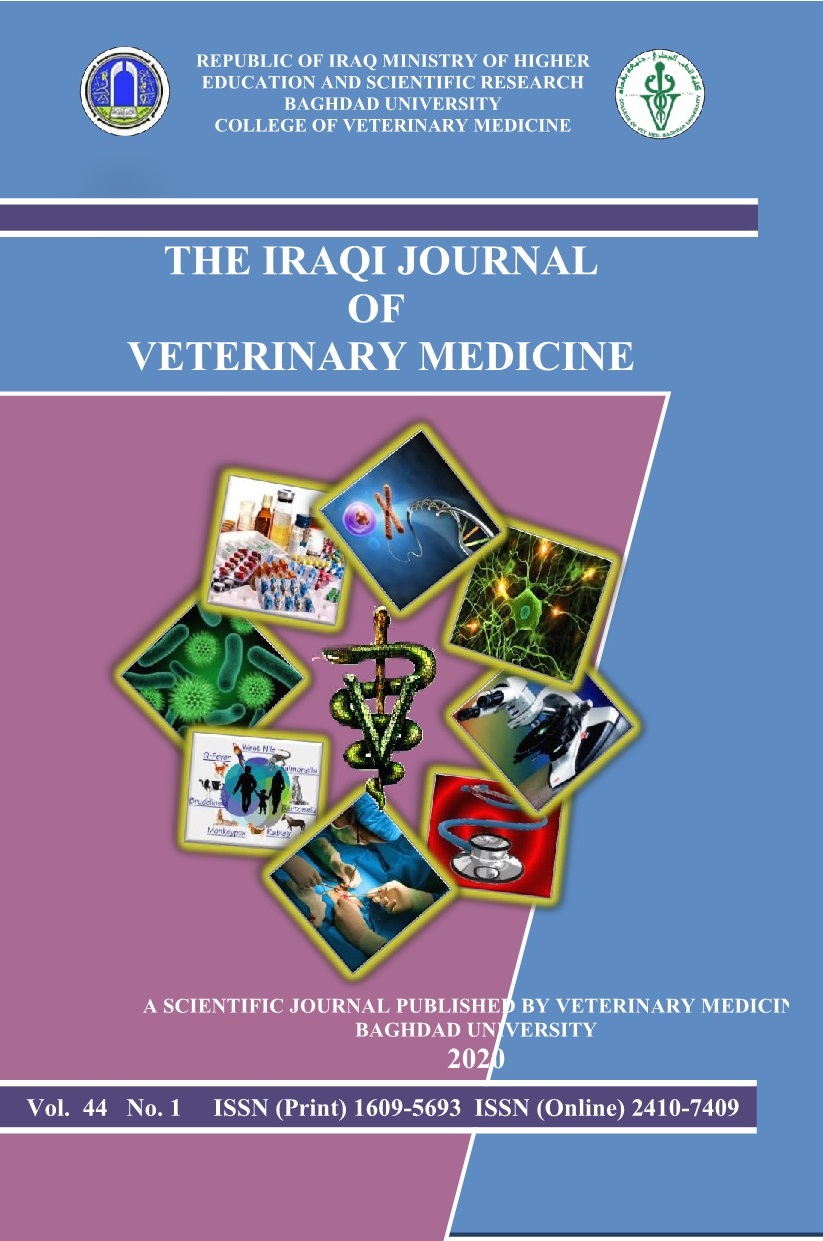 How to Cite
Hamza, A.- Z., & Hameed, K. (2020). Prevalence of Cryptosporidiosis in Ostriches from Central and South Parts of Iraq. The Iraqi Journal of Veterinary Medicine, 44(1), 63-67. https://doi.org/10.30539/ijvm.v44i1.937