The relationship between Feeding type and exposure to infection with some Ectoparasites of Marmarij Mastacembelus mastacebelus in Baghdad
Muhammad Anad Ghazwan al-Janabi

Iraqi Natural History Research Center and Museum
Keywords:
Ectoparasites ,marmarij mastacembelus mastacebelus,diyala bridge,fish.
Abstract
40 Mmermrij fish Mastacembelus mastacebelus were collected from different areas in Baghdad , a total of 20 fish from each area; the first 20 from area near a Al Muthanna bridge, and the second from the old Diyala bridge. stomach contents Were taken from these fish and analyzed by the Gel electrophoresis device results showed abandunce of food protein of animal origin, which was identified with the food samples taken from the real environment of these fish. Also two types of parasitic crustaceans were identified which are considered the most common external parasites infected fish ; these were Leranea worms, type Learnea cyprinacea, and fish lice Argulus, type Argulus foliaceus, this is with respect to Almmermrij fish taken from Al Muthanna bridge region.As for the fish brought from the Jisr Diyala area; they were infected by Leranea and free of infection with Argulus , and the severity of infection with Learnea was lower than the first. which shows the disparity of the spread of parasitic crustaceans on fish in both areas because of the different environments and speed of the flow of water in addition to the different seasons of fishing in these two regions.
Downloads
Download data is not yet available.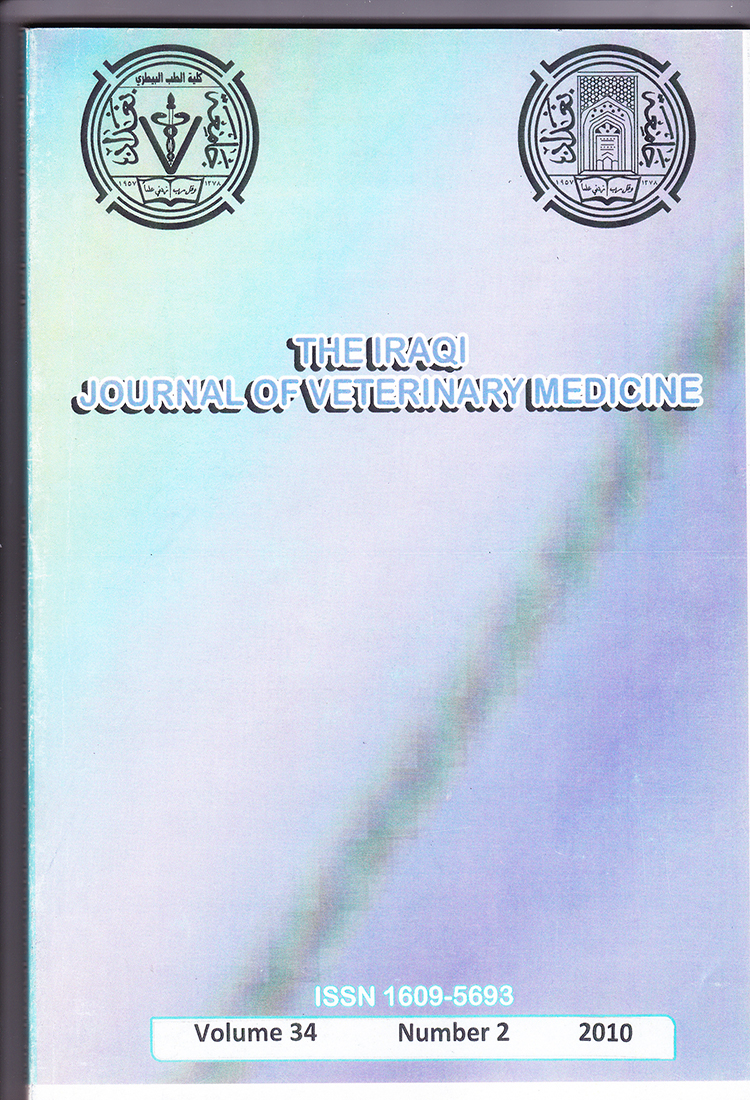 How to Cite
al-Janabi, M. (2010). The relationship between Feeding type and exposure to infection with some Ectoparasites of Marmarij Mastacembelus mastacebelus in Baghdad. The Iraqi Journal of Veterinary Medicine, 34(2), 170-175. https://doi.org/10.30539/iraqijvm.v34i2.649