Ameliorative effect of black seed ( Nigella sativa L ) on the toxicity of aluminum in rabbits
Amira Kamil Mohammed

College of Veterinary Medicine, Baghdad University
Keywords:
AlCl3; black seeds; rabbits; toxicity
Abstract
In the present study the biological activities of Nigella sativa on limitation and ameliorative detoxification of aluminum were investigated through evaluation of some hematological, biochemical parameters and histopathology. Eighteen mature rabbits were divided equally into three groups. Group 1 was served as a control group; group 2 was administrated orally with distill water both of AlCl3 ( sub lethal dose 200 mg / kg body weight ) and NS in dose of 10 g / liter; group 3 administrated NS only in same dose. The results are revealed significant elevation ( P<0.05 ) in RBCs count, Hb and PCV values in group 3 in comparison with groups 1 & 2; while the WBCs count decreased significantly in group 2 and increased significantly in group 3. serum ALT, AST, AP, creatinine, urea and uric acid concentration were increased significantly in group 2, while; the albumin concentration was decreased significantly in group 2, as well as histological changes in liver and kidney in group 2. These results indicate the protective effect of black seed against AlCl3 induced toxicity in rabbits.
Downloads
Download data is not yet available.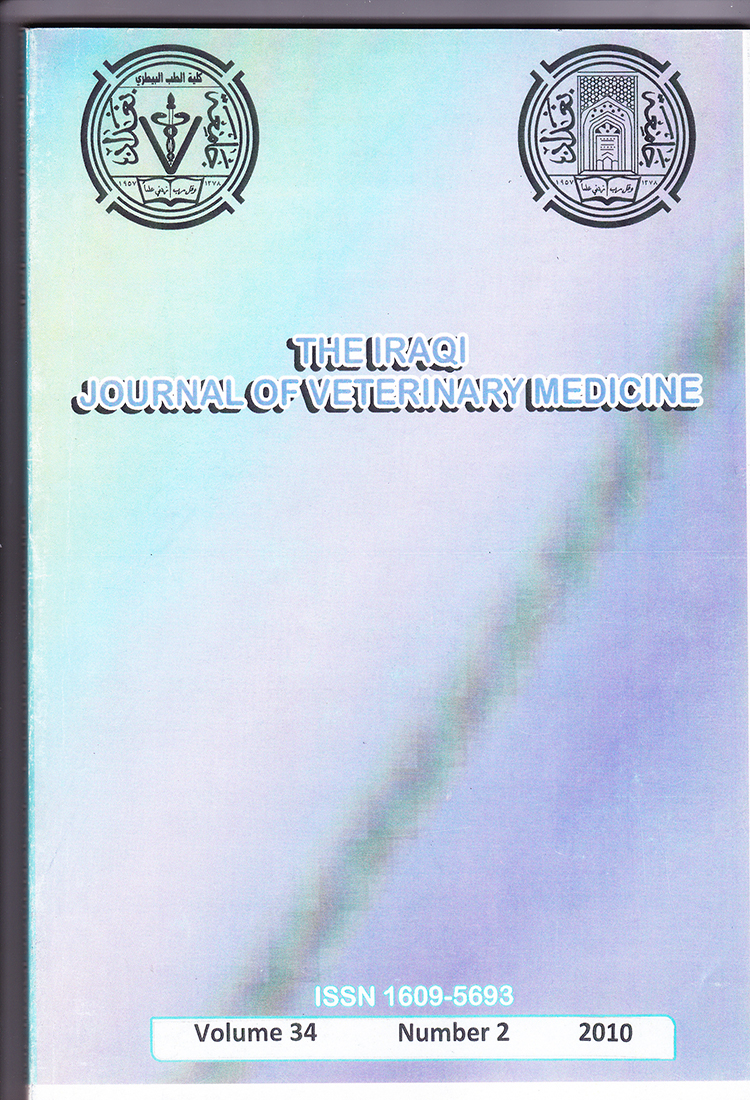 How to Cite
Mohammed, A. (2010). Ameliorative effect of black seed ( Nigella sativa L ) on the toxicity of aluminum in rabbits. The Iraqi Journal of Veterinary Medicine, 34(2), 110-116. https://doi.org/10.30539/iraqijvm.v34i2.639