The effects of dry yeast levels on some water parameters
Nasreen M. Abdulrahman and Dana A. Muhammad
Nasreen M. Abdulrahman

Univ. Sulaimaniya ,Coll. Agriculture
Keywords:
Yeast,water parameter, Saccharomyces cerevisiae , Cyprinuscarpio
Abstract
This study was carried out at fish laboratory of Animal Production Department, college of Agriculture, university of Sulaimaniya using commercial dry yeast probiotics (Saccharomyces cerevisiae) in three concentration ( 3%, 5% and 7%) to study their effects on growth performance of common carp fingerlings( Cyprinus carpio) fed diets and some of water parameters.The experiment was included nine treatments each in three replicates (plastic aquaria) in which 10 fingerlings common carp of the same size and weight (3.5 gram) were stocked in each aquarium. The actual experimental feeding trials durated for three months. Results indicated that thethird treatment(7% concentration of the yeast) giving more weight gain, growth rate and best relative growth weight.Monthly samples of water were taken from each pond for measuring water quality control, temperature and dissolved oxygen, BOD5, pH, EC (dc/m), TDS, No2 (mgl-1 No2-N), No3 (mgl-1 No3-N).
Downloads
Download data is not yet available.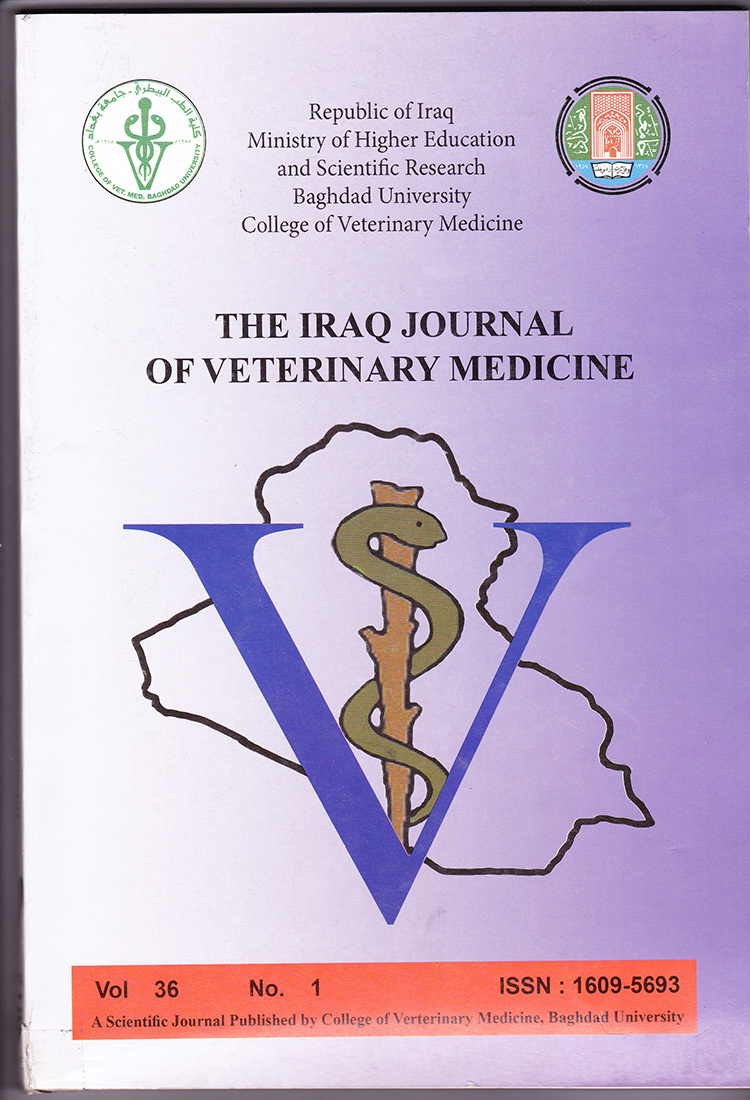 How to Cite
Abdulrahman, N. (2012). The effects of dry yeast levels on some water parameters. The Iraqi Journal of Veterinary Medicine, 36(1), 107-119. https://doi.org/10.30539/iraqijvm.v36i1.554