Monthly changes in testes and epididymis measurements with some semen characteristics of tail epididymis for Iraqi buffalo
Mohammed Mehdi AL-Sahaf and Najlaa Sami Ibrahim
Mohammed Mehdi AL-Sahaf

College of Veterinary Medicine, Baghdad University
Keywords:
testes, male buffalo, epididymis, buffalo semen characteristics.
Abstract
The present study was carried out to investigate the reproductive activity of mature buffalo bull and months changes on the testes and epididymis. Two hundred and fifty ( 250) testes of mature buffalo bull were collected from the slaughter house east Kerbalaa city from December/2010 to September2011 ,visual examination of the male before slaughter was done to make sure it is healthy. Semen was collection from the left testes before slaughtering via aspiration from the tail of epididymis and make semen evaluation individual motility, viability, concentration and abnormalities. After slaughtering the right testes measuring the length and width then carefully dissected the epididymis and measuring the length and weight of epididymis and measuring the weight of testes, diameter and weight of epididymis tail. The present results demonstrated increased (P<0.05) significantly in weight, length and width in testes in March and April, and increased significantly in length, weight of epididymis, diameter and weight of epididymis tail in April and May. The individual motility higher significantly P<0.05 in December January and April, and the live sperm higher significantly in April, March and May, and the concentration higher significantly in April , May and March, while the abnormalities was higher significant in August ,July and September. From all these results conclusion reproductive activity of buffalo bull and semen physical characteristics increased in the moderate and cold months and decreased in hot months .The increased of ambient temperature in hot months lead to disturbance in reproductive activity but don't stopped it .
Downloads
Download data is not yet available.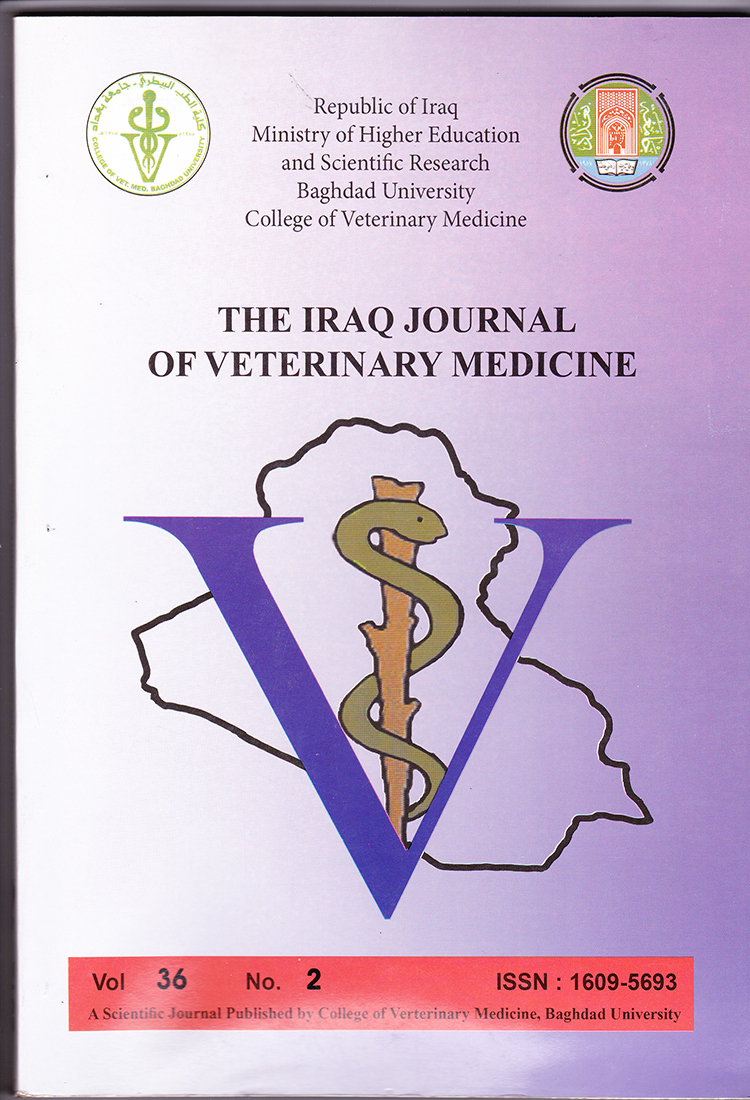 How to Cite
AL-Sahaf, M. (2012). Monthly changes in testes and epididymis measurements with some semen characteristics of tail epididymis for Iraqi buffalo. The Iraqi Journal of Veterinary Medicine, 36(2), 204-208. https://doi.org/10.30539/iraqijvm.v36i2.497