Detection of Sarcocystosis in some wild birds
Azhar A. Faraj and May H. Kawan
Azhar A. Faraj

College of Veterinary Medicine, Baghdad University
Keywords:
Detection, Sarcocystosis, Wild Bird.
Abstract
The aim of this study is to detect the prevalence of macroscopic sarcocystosis of 480 wild birds ( 82 Pygmy cormorant, 34 Black Stork, 99Common Gull,74 little Egret, 91Raven and 100 Mallard) were hunted from October 2009 to September 2010 in Al Rashdia areae /Baghdad . The macroscopic infection total was 9.58%. it was regarded to monthly variation. It was 27.5% in February and 2.5% in August. The highest infection rate was in the thorax muscles (6.2%) and the lowest in the neck muscles (1.6%), Also the macroscopic infection rate was higher (13.5%) in males than females (5%).
Downloads
Download data is not yet available.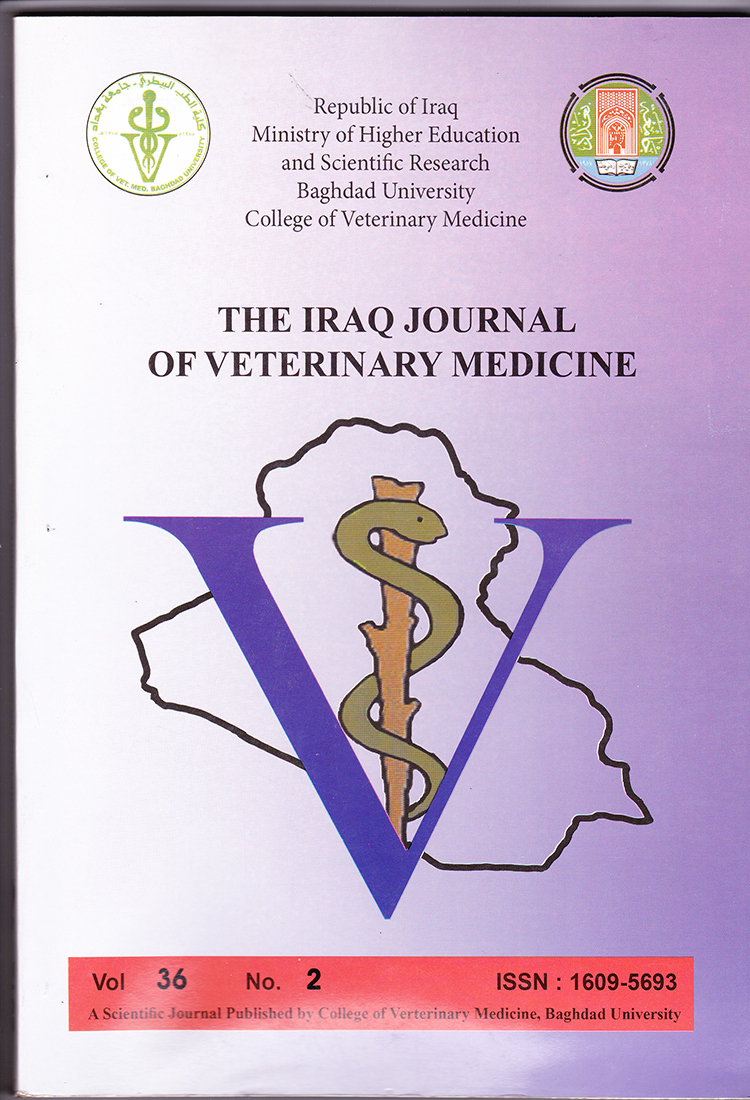 How to Cite
Faraj, A. (2012). Detection of Sarcocystosis in some wild birds. The Iraqi Journal of Veterinary Medicine, 36(2), 65-70. https://doi.org/10.30539/iraqijvm.v36i2.448