Effect of Pellets Diameter and Mash Moisture Content in Pellets quality and production for fish feeding
Abdul-Khaliq A. F. Ahmed Ali

College of Agriculture, University of Baghdad, Iraq
Keywords:
Pellets, Moisture, fish, feeding.
Abstract
This research included studying some of factorial conditions manufacture of pellets are included pellet diameter by using three holes diameters for the pellets mincer (2 , 4 and 6 mm) and mash moisture content from determining two levels are (500 and 600 ml) for 1 kg from mash and effect this factorial in specific capacity and specific energy and also pellet settling velocity and water stability. The studying carried employment Completely Randomized Design (CRD) with three replications. The results showed with increase pellet diameter from 2 to 4 to 6 mm apparent. Significant effect in increase specific capacity and settling velocity. Also results to decrease specific capacity 37.87 kg / kwh and minimum specific energy 26.43 kwh/ T at pellet diameter 6 mm, and the minimum settling velocity 6.18 cm / s and maximum water stability for pellet it was pellet diameter 2 mm with increases mash moisture from 500 to 600 ml significant effect in increase specific capacity and water stability and settle velocity and was maximum specific capacity 27.39 kg/kwh and maximum water stability and minimum specific energy 40.39 kwh/ T with 600 ml mash moisture and minimum settling velocity 7.65 cm / S at 600 ml mash moisture content .
Downloads
Download data is not yet available.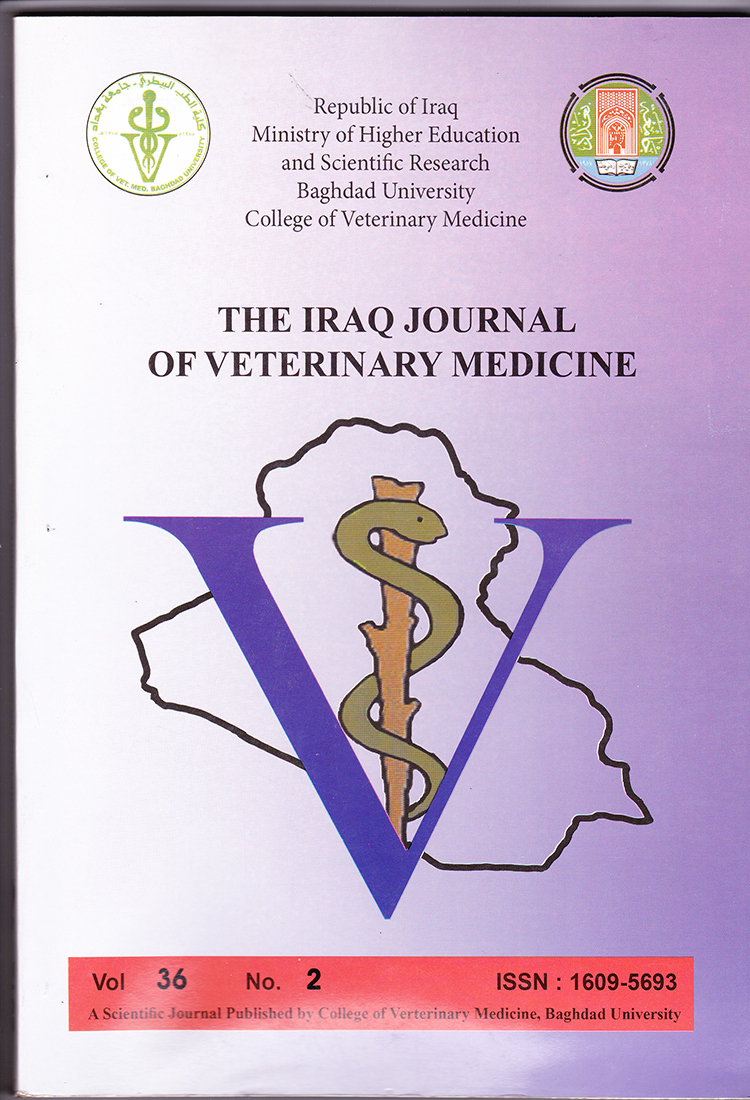 How to Cite
Ahmed Ali, A.-K. (2012). Effect of Pellets Diameter and Mash Moisture Content in Pellets quality and production for fish feeding. The Iraqi Journal of Veterinary Medicine, 36(2), 54-59. https://doi.org/10.30539/iraqijvm.v36i2.447