Comparative immunologic and physiologic study of Broiler vaccinated with five different Gumboro vaccines
Balqees H. Ali ,Emad J. Khammas
Balqees H. Ali

College of Veterinary Medicine, Baghdad University
Keywords:
Gumboro disease , Vaccines , Immunosuppression
Abstract
Two hundred and four Broiler chicks was used, divided into six equal groups, each group was vaccinated with one vaccine as fellows: BUR-706 group1 (G1), IBD-L (G2), TAD (G3), CH/80 (G4), D78 (G5) and Control (G6). ELISA test was used to estimate ND and Gumboro disease antibodies. Aspartate amino transferase (AST), Alanin amino transferase (ALT), Alkaline phosphatase (ALP) activities, total protein and albumin and globuline concentrations in blood serum were estimated. Newcastle disease antibodies titers were high in G1 but low in G5 significantly. Gumboro disease titers were nonsignificant increase(p>0.05) in G1, G2 and G3 but nonsignificant low(p>0.05) in G4 and G5. Normal total protein, albumin and globuline concentrations and nonsignificant increase(p>0.05) in AST was noticed in vaccinated groups. ALT was significantly increased(p<0.05) in G1, G3, G4 while ALP activity was significantly increased.the BUR_706 and IBDL vaccines showed better results than others in broiler chicks,whileTAD and CH/80 vaccines were better D78.
Downloads
Download data is not yet available.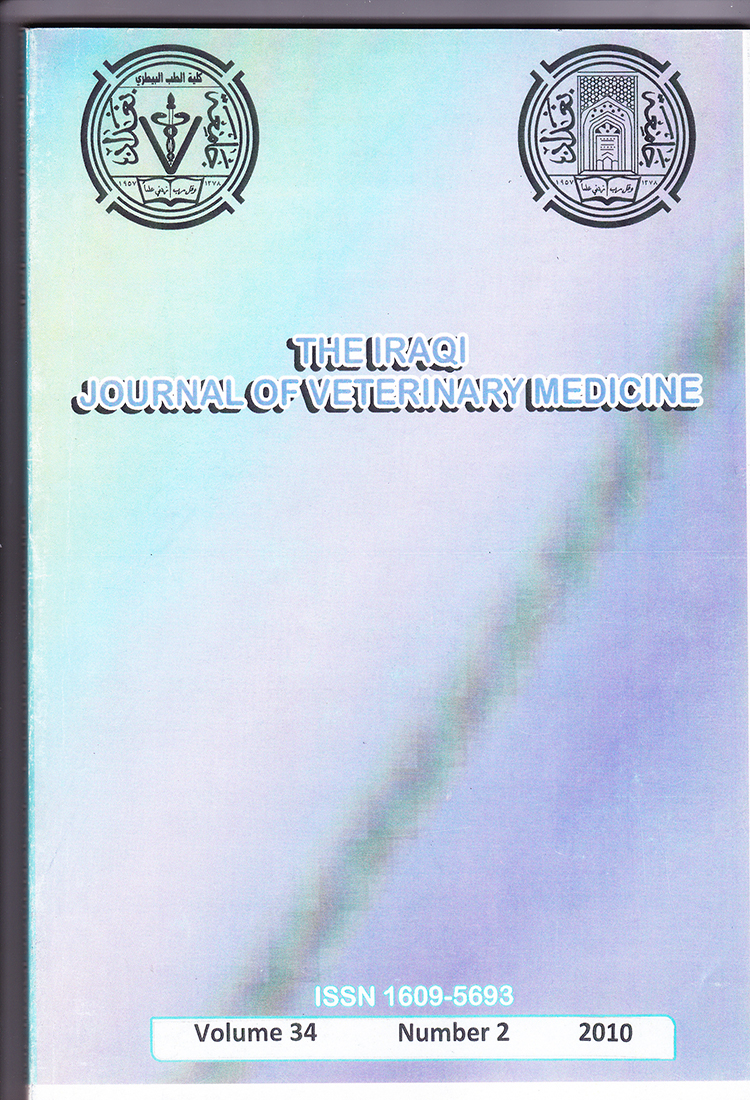 How to Cite
Ali, B. (2010). Comparative immunologic and physiologic study of Broiler vaccinated with five different Gumboro vaccines. The Iraqi Journal of Veterinary Medicine, 34(2), 162-169. https://doi.org/10.30539/iraqijvm.v34i2.648