Effect of the median lethal dose of the ethanolic extract of (Nerium Oleander) leaves on the histopathology features of the vital organs in mice
Ali Hussien Saliem

College of Veterinary Medicine, Baghdad University
Keywords:
Narium oleander, ethanolic extract, mice.
Abstract
Nerium oleander leaves ethanolic extract at median lethal dose of 520 mg/kg body weight were administered orally to six male mice .Clinical signs of toxicosis in mice began to appear about 1 hr after receiving the oleander extract which included abdominal pain, frequent urination, diarrhea, depression, weakness and convulsive movement and death at the end stage.Four mice died within 4 to 24 hrs and two survived. Haemorrhage spots of varying degrees were observed in internal organs at necropsy.Histopathology revealed extensive tubular necrosis in kidneys with haemosiderin pigment in the cytoplasm of convoluted tubular cells, different degrees of coagulative necrosis in cardiac muscle cells associated with haemorrhage and infiltration of mononuclear inflammatory cells. Scattered necrosis of hepatocytes,congestion and oedema in lungs with severe congestion in the brain also observed histologically.
Downloads
Download data is not yet available.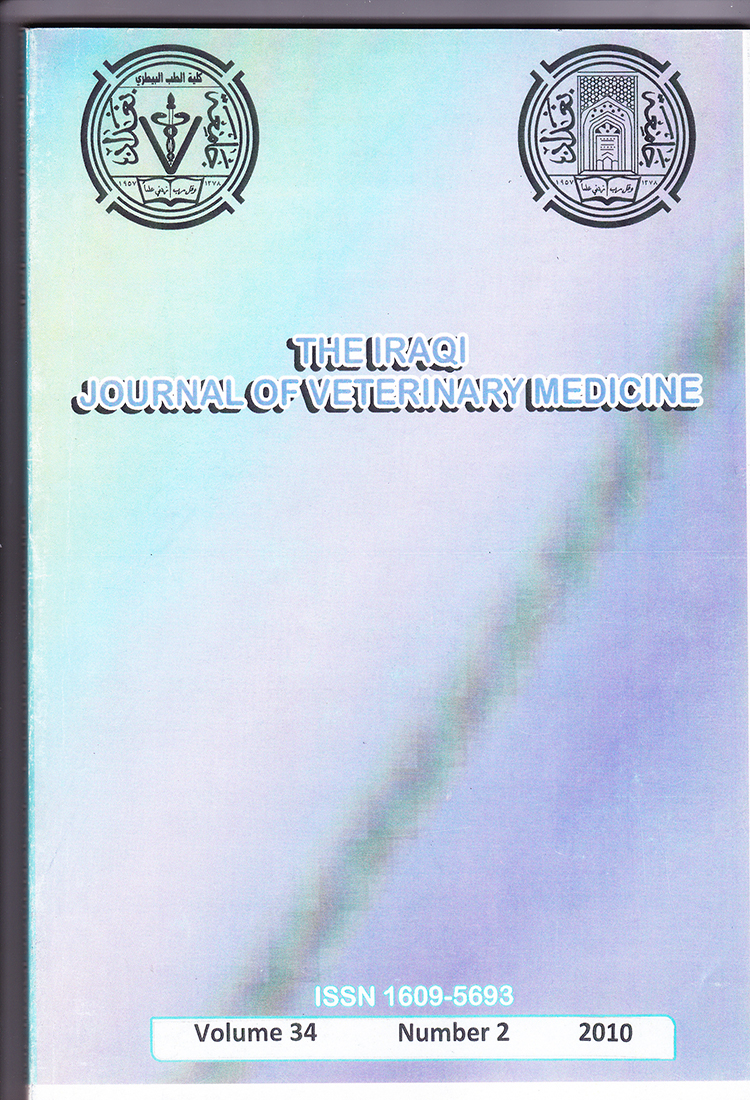 How to Cite
Saliem, A. (2010). Effect of the median lethal dose of the ethanolic extract of (Nerium Oleander) leaves on the histopathology features of the vital organs in mice. The Iraqi Journal of Veterinary Medicine, 34(2), 103-109. https://doi.org/10.30539/iraqijvm.v34i2.638