The analgesic activity of Mentha piperita (MP) leaves extract
Ahmed Najim abed saleh

College of Veterinary Medicine, Baghdad University
Keywords:
analgesic, menthe piperita,leaveextract.
Abstract
In the present work, the antinociceptive action was assayed in several experiment models in mice, Hot plate, writhing and formalin test. The alcoholic extract of MP leaves at a dose of 150mg/kg B.W and 300 mg/kgB.W showed antinociceptive effects in different methods, where the dose of 300 mg/kg B.W showed significant reduction of the nociception by acetic acid. In the formalin test, the extract (300mg/kg B.W) also significantly reduced painful stimulus in both phases of the test. Treatment with extract (300mg/kg B.W) when given orally produced significant increase of the reaction time in hot plate test. These results showed that the leaves extract of MP contain active analgesic principles acting both centrally and peripherally.
Downloads
Download data is not yet available.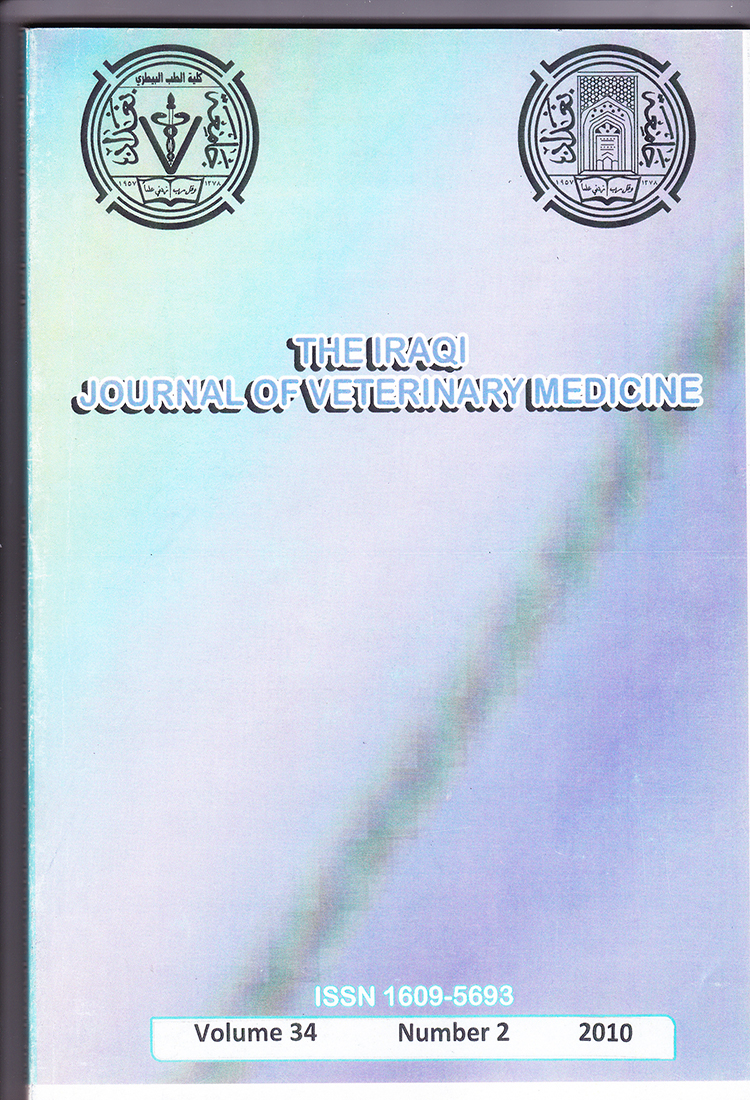 How to Cite
abed saleh, A. (2010). The analgesic activity of Mentha piperita (MP) leaves extract. The Iraqi Journal of Veterinary Medicine, 34(2), 73-78. https://doi.org/10.30539/iraqijvm.v34i2.633