Influence of crude extract of Hawthorn crataegus oxyacantha on some physiological aspects in mature male Rats exposed to hydrogen peroxide over load.
Anwar I. Obeed Al-Abdaly

College of Veterinary Medicine, Baghdad University
Keywords:
Hawthorn , crataegus oxyacantha, hydrogen peroxide, Rat.
Abstract
This study was carried out to investigate the protective effects of 70% ethanolic alcohol extract of hawthorn (crataegus oxycantha) on some physiological functions of male rats exposed to 1% H2O2. Fifteen mature male Newzeland rats were randomly divided into three groups:- control group (C) ,two groups treated with 1% H2O2 alone (G1) or 1%H2O2 with crude extract of hawthorn(G2) orally daily for 30 days .Blood samples were taken at zero time and 30 days of the experiment .The present study declared an alteration in the lipid profile of the treated group (G2) at the end of treatment (30 days) manifested by asignificant reduction (p<0.05) in serumTC,TAG,LDL-C, VLDL-C concentrations. And elevation (p<0.05) in serum, HDL-C, as compared to the treated group (G1). Antioxidant status also exhibited significant (p<0.05) changes characterized by an elevation of serum GSH in group (G2). Histological study revealed that oral treatment with 1% H2O2 caused congestion of blood vessels of the heart with infiltration of inflammatory cells and odema between muscle fibers. It is concluded that treatment with hawthorn showed no clear pathological lesions.
Downloads
Download data is not yet available.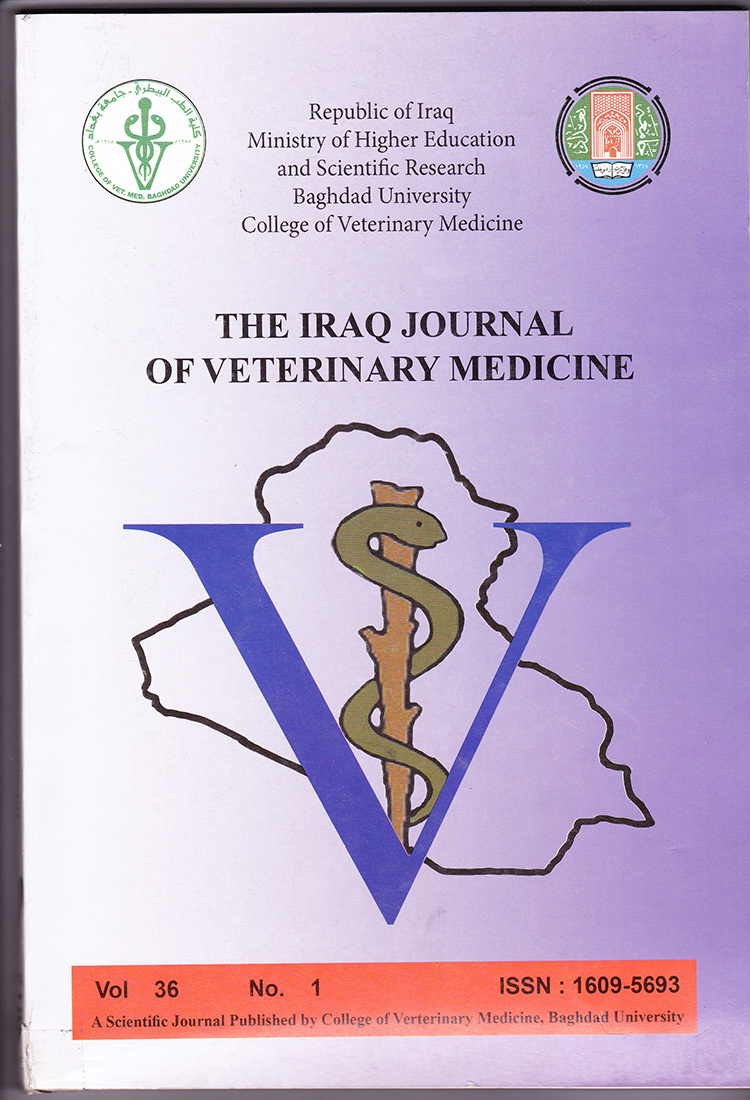 How to Cite
Al-Abdaly, A. (2012). Influence of crude extract of Hawthorn crataegus oxyacantha on some physiological aspects in mature male Rats exposed to hydrogen peroxide over load. The Iraqi Journal of Veterinary Medicine, 36(1), 37-44. https://doi.org/10.30539/iraqijvm.v36i1.545