Histological Studies on the Retina of the Falcon "S Eye Ball (Circus Cyaneus C.) Under Light and Electron Microscopy
Samawal Jassim Mohamed Al-Robaae1, Shakir Mahmood Mirhish1 and Jehan Mahmood Rajab2
Samawal Jassim Mohamed Al-Robaae

College of Veterinary Medicine, Baghdad University
Keywords:
Histological Studies, Retina, Falcon Eye Ball, Circus Cyaneus , Light and Electron Microscopy.
Abstract
The histological study showed that the retina of falcon"s eyeball was thin at the periphery
and ranges between 0.6-0.8 μ but it was thick at center 1.68-2.64 μ. The retina consists from
ten layers: pigmented epithelium, rods and cons layer, external nuclear layer, external
plexiform layer, internal nuclear layer, internal plexiform layer, Gangilionic cells layer,
neurofibres layer and internal limiting membrane layer. The ultra-structural study stated that
the rods and cons layers contained single rods with single and double cons. The retina
characterized by lacking of the oil droplets in the internal segments of rods with narrow
external plexiform layer in order to form network connecting rods and cones, horizontal cells,
bipolar cells and Muller's cells.
Downloads
Download data is not yet available.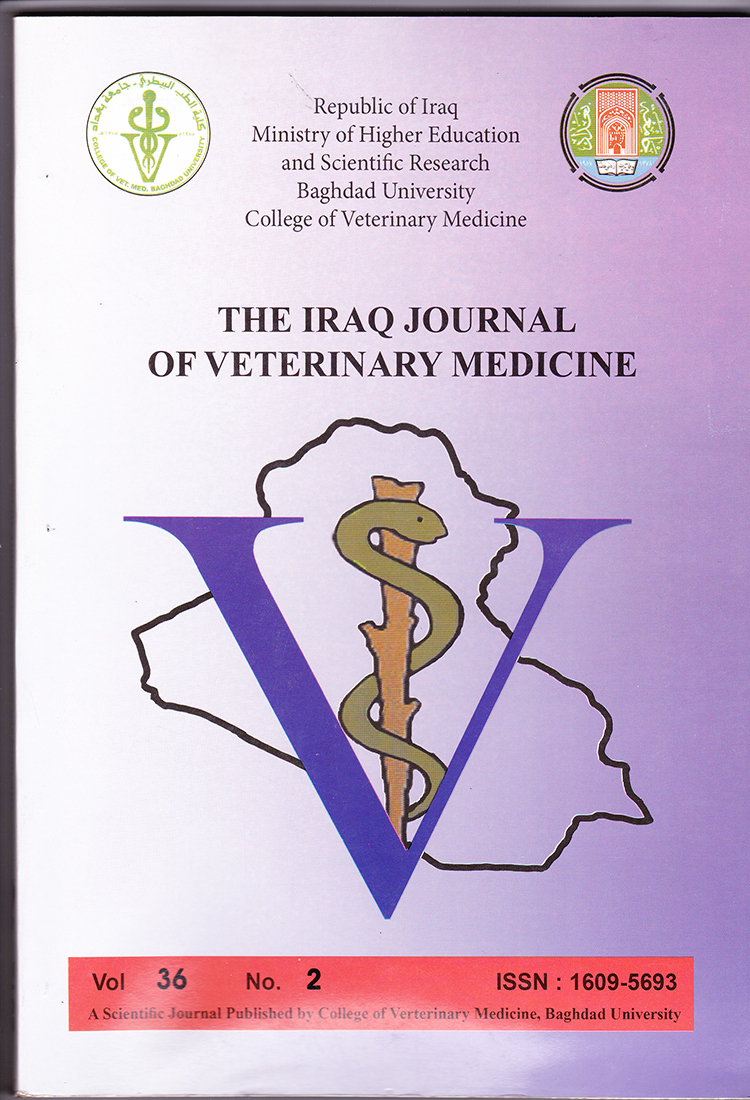 How to Cite
Al-Robaae, S. (2012). Histological Studies on the Retina of the Falcon "S Eye Ball (Circus Cyaneus C.) Under Light and Electron Microscopy. The Iraqi Journal of Veterinary Medicine, 36(2), 83-92. https://doi.org/10.30539/iraqijvm.v36i2.451