A Comparative Study of Cattle and Sheep Amoebiasis in Selected Regions of Baghdad City
Lina A Jebur

College of Veterinary Medicine, Baghdad University

Athmar K Abbas

College of Veterinary Medicine, Baghdad University
Keywords:
Entamoeba histolytica, cattle, sheep
Abstract
Entamoeba histolytica (E. histolytica) infection is the third great parasitic disease responsible for death in the world. Cattle and Sheep harboring E. histolytica can be the possible reservoir hosts for human amoebiasis. This study was performed microscopically to detect the infection of E. histolytica in cattle and sheep fecal samples. Our data recorded a total E. histolytica infection rate of (54%) in cattle and (50%) in sheep without any significant differences between them. One hundred fecal samples were collected from cattle and sheep from three completely different areas in Baghdad city (Al-Tarmiyah, Al-Fudhaliyah, and Abu-Ghraib). Males showed higher infection rates than females in cattle and sheep (62.5%) and (57.14) respectively. The difference between age groups with significant difference (P<0.01) was obtained in ages <1 year (72.7%) and (68.75%) in cattle and sheep respectively. This study has demonstrated the widespread of Entamoeba parasite in cattle and sheep in Baghdad city.
Downloads
Download data is not yet available.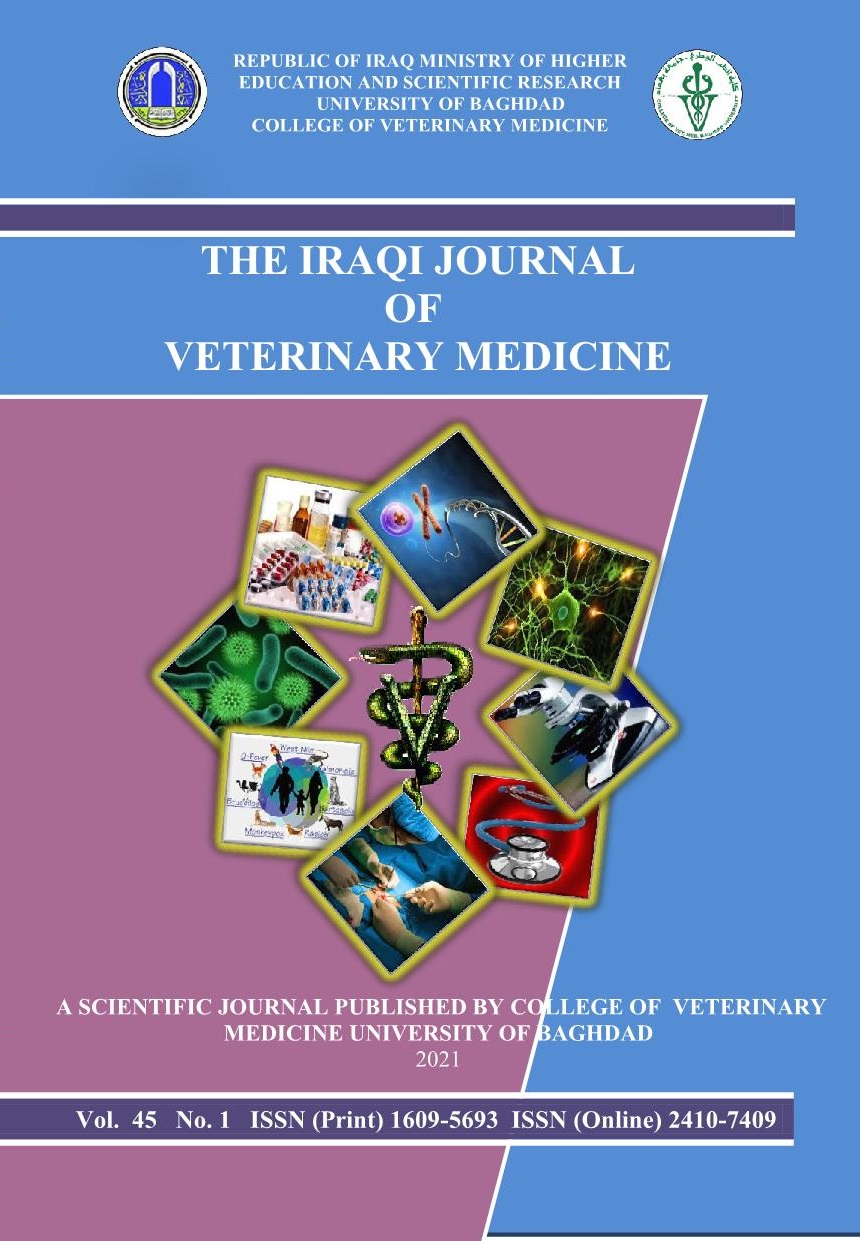 How to Cite
Jebur, L., & Abbas, A. (2021). A Comparative Study of Cattle and Sheep Amoebiasis in Selected Regions of Baghdad City. The Iraqi Journal of Veterinary Medicine, 45(1), 37-40. https://doi.org/10.30539/ijvm.v45i1.1038