Duodenal Histomorphological Changes in Broilers Administered poly d, l-lactic-coglycolic acid (PLGA ) Nanoparticles Encapsulated with Peptide
Saja H. Al-Rubaee

Agricultural Research, Ministry of Science and Technology, Iraq.

Tahani S. Al-Azawi

College of Veterinary Medicine, Baghdad University

Ali A. Taha

University of Technology, Iraq
Keywords:
PLGA nanoparticls, Broilers, Duodenum, Histopathological changes
Abstract
This research was carried out to evaluate the effect of poly d, l-lactic-coglycolic acid (PLGA) nanoparticles loaded with peptide (as vaccine) on histomorphological in duodenum of broiler chick. A total of ninety eight, one day old ,unsexed broiler( Rose) chicks were divided randomly into seven groups( 2 replicate in each group) as follows:G1-control,G2 - chicks received traditional vaccine of infectious bursal disease([email protected] IBD MLV) ,G3 – Chicks Received PLGA nanoparticles only, G4,G5,G6 and G7 – chicks were received prepared vaccine at 160, 80, 40,and 20 μg of peptide loaded PLGA respectively. At the end of the experiment histopathological examination of duodenum section and histomorphological changes were examined. The histopathological examination of duodenal sections shows an elongation and infiltration of lamina propria (LP) with increase villi height and crypt depth in groups that received PLGA alone and those received peptide loaded PLGA. At the same time these groups reveal an increase in mucosal thickness and in length and width of villi. The histomorphological examination in this study show thicker mucosal layer with deeper crypt in duodenum of broilers that subjected to PLGA administration alone or to different concentration of peptide loaded PLGA compared to G1 and G2. These findings are accompanied by a high density of goblet cells and lower villus hight/crypt depth (V/CD) ratio. All groups show mononuclear cells (MNCs) infiltration in submucosa of duodenum. In-conclusion, the administration of PLGA nanoparticles is strongly linked to the improvement of the physiological and immunological features of the birds.
Downloads
Download data is not yet available.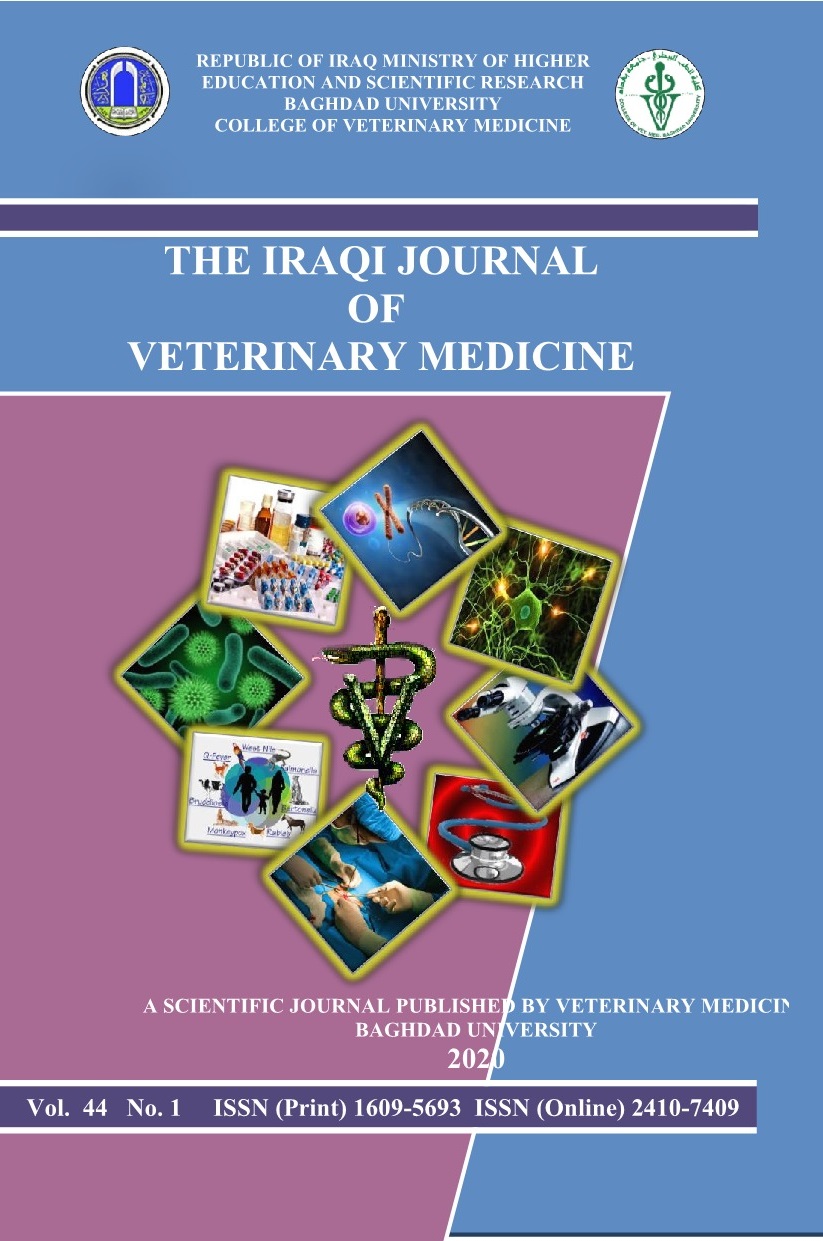 How to Cite
Al-Rubaee, S., Al-Azawi, T., & Taha, A. (2020). Duodenal Histomorphological Changes in Broilers Administered poly d, l-lactic-coglycolic acid (PLGA ) Nanoparticles Encapsulated with Peptide. The Iraqi Journal of Veterinary Medicine, 44(1), 80-88. https://doi.org/10.30539/ijvm.v44i1.945