Cytotoxic Effect of Resveratrol on Colorectal Cancer Cell Line
Hussein A. Khayoon

College of Nursing, Al-Muthanna University

Falah M. K. Al-Rekabi

College of Veterinary Medicine, Baghdad University
Keywords:
Resveratrol, anti-colorectal cancer, cancer cell line.
Abstract
This study aimed to examine the cytotoxic effect of resveratrol as an anticancer in human colorectal cancer (HRT) cell line by assessment of its half-maximal inhibitory concentration (IC50) and its ability to inhibit the growth of these cancerous cells. Resveratrol inhibited the proliferation of HRT cell lines when used at different increased concentrations in this study (25, 50, 100, 200, 300) μmol respectively. These increased concentrations of resveratrol caused a corresponding significant inhibition in the growth percentage of the tested cancerous cell line (13%, 31.33%, 53.66%, 63.66 %, and 76.33%) respectively when compared with DMSO0.1% as negative control, in a concentration-dependent manner. Resveratrol at 300 μmol concentration showed the highest significant increase in the growth inhibitory percentage (76.33%). Moreover, resveratrol IC50 against (HRT) cell line was determined as 75.63 μmol. The study suggested a promising anticancer activity of resveratrol which can interfere with many dysregulated signaling pathways in transformed cells which are proposed to be driving forces for its anticancer effect.
Downloads
Download data is not yet available.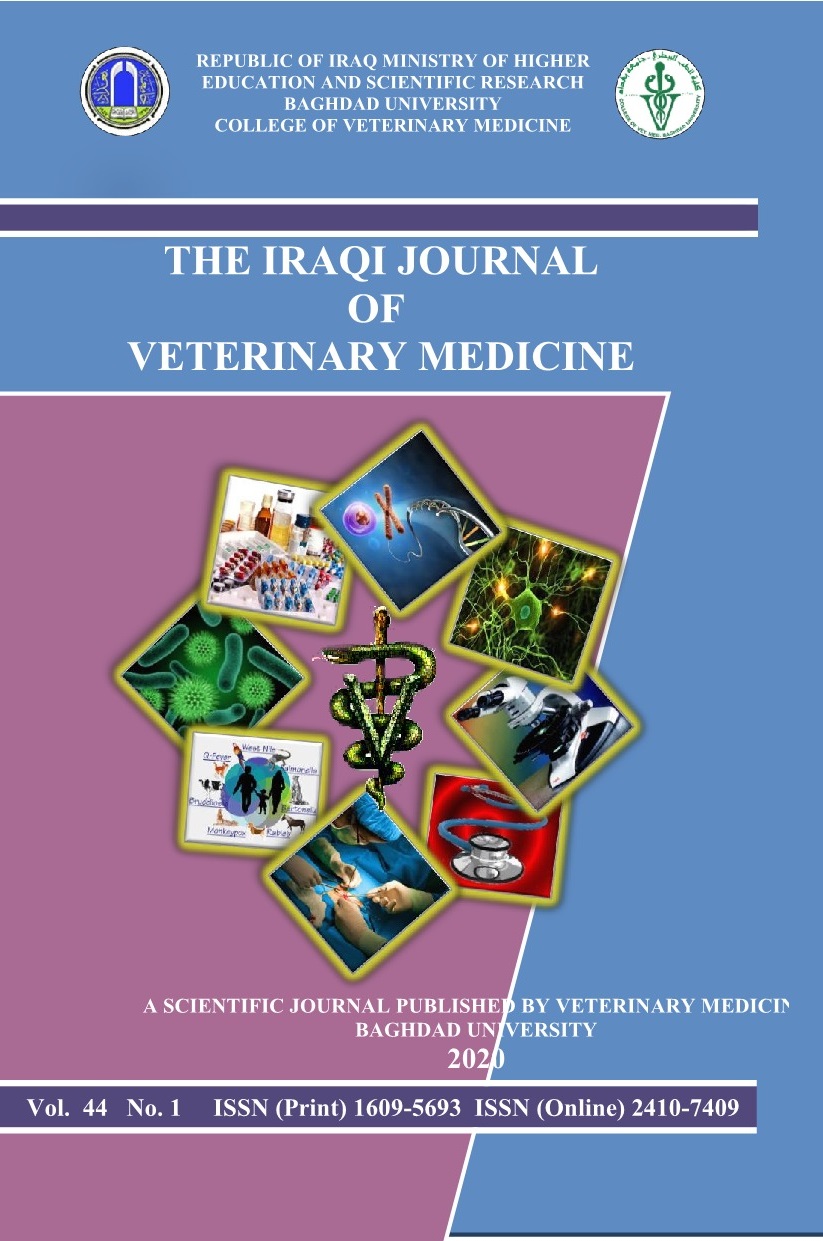 How to Cite
Khayoon, H., & Al-Rekabi, F. (2020). Cytotoxic Effect of Resveratrol on Colorectal Cancer Cell Line. The Iraqi Journal of Veterinary Medicine, 44(1), 68-74. https://doi.org/10.30539/ijvm.v44i1.939