Induction of parturition in Iraqi cows by using ergometrine, dexamethasone and estrumate
Al-Hamedawi, T.M.; Al-Timimi, I.H. and Al-Yasiri, E.A.
Al-Hamedawi T. M.

College of Veterinary Medicine, Baghdad University
Keywords:
Cow ,Dexamethasone,Estrumate,Ergometrine.
Abstract
The study was conducted on 35 pregnant Iraqi cows at gestation period ranged from 260-265 days depending on their date of services. This study was performed in two regions from Baghdad province (Al-Thahab Al-Abiad and Al-Nahrawan villages) from 2009-2011, there ages ranged from 3-6 years and were divided randomly into three groups according to the type of treatment. 1st group (11 cows) were injected with 750 μg (3 ml) of estrumate intramuscular (IM) in single dose .The 2nd group (13 cows) injected with 40 mg of dexamethasone (IM) in one dose only. The 3rd group (11 cows) injected with 500μg of ergometrine (IM). The results revealed that the responsive cows were 7 (63.6%), 3 (100%) and 8 (72.7%) in the 1st, 2nd and 3rd groups respectively, and their result were recorded superior significant (P<0.01) for group 2 compared with group 1 and 3, also the results recorded significant (P<0.01) in group 2 compared with another groups (1, 3) related with duration from injection of treatment to induction of calving. Retention of fetal membranes was recorded 28.5% in all animals and the occurrence of dystocia (for many causes) was 28.6%, while the viability of calves was 89.6% (alive calves) and 10.4% of dead calves.
We concluded that using of dexamethasone, estrumate and ergometrine was safe and effective for induction of parturition in Iraqi cows
Downloads
Download data is not yet available.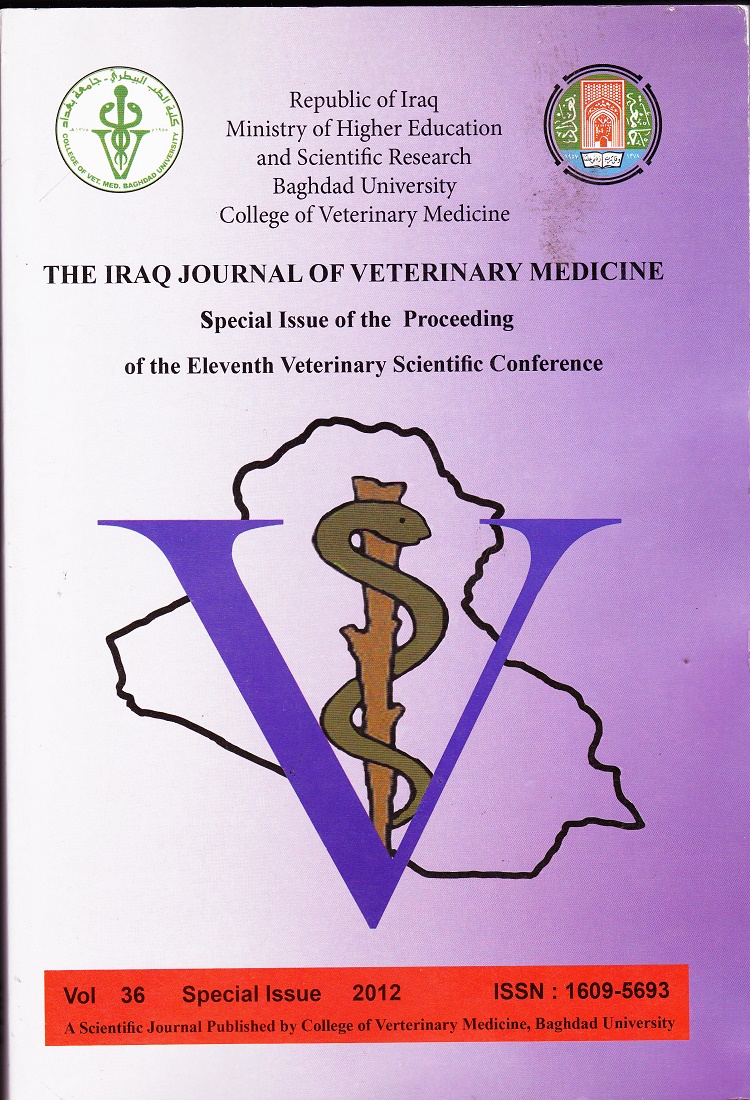 How to Cite
M., A.-H. (2012). Induction of parturition in Iraqi cows by using ergometrine, dexamethasone and estrumate. The Iraqi Journal of Veterinary Medicine, 36(0E), 244-247. https://doi.org/10.30539/iraqijvm.v36i0E.423