Subacute Toxicity of Brown Truffle (Terfezia claveryi) on Sprague-Dawley Rats
Kanabi M. Rebin , Hiewa O. Dyary , Mahmud R. Harseen , Sharif O. Rozha , Ali H. Hassan
Hiewa O. Dyary

College of Medicine, University of Sulaimani
Keywords:
Subacute toxicity, serum biochemistry, Sprague-Dawley rats, Terfezia claveryi.
Abstract
Brown truffle (Terfezia claveryi) is a wild fungi species collected and consumed by humans in Iraq, especially during the raining season, from February to April. However, the toxicological effects of this fungus have not been studied in humans. This study tested the subacute toxicity of brown truffle's methanolic extract on a rat model. Daily oral doses of 200, 400, and 800 mg/kg were administered to adult Sprague-Dawley rat groups of both sexes for 14 days. There were no behavioral changes, no alterations in body weight, organ weight, and body weight gain (p>0.05) in the treated rats, compared to the untreated control group. The hematological and serum biochemical parameters did not show significant (p>0.05) differences from the control. Microscopic examinations of the brain, lungs, liver, spleen, kidney, and heart tissues revealed no pathological lesions in treated rats' organs. These results imply that the administration of methanolic extract of T. claveryi to rats does not result in observable toxicity
Downloads
Download data is not yet available.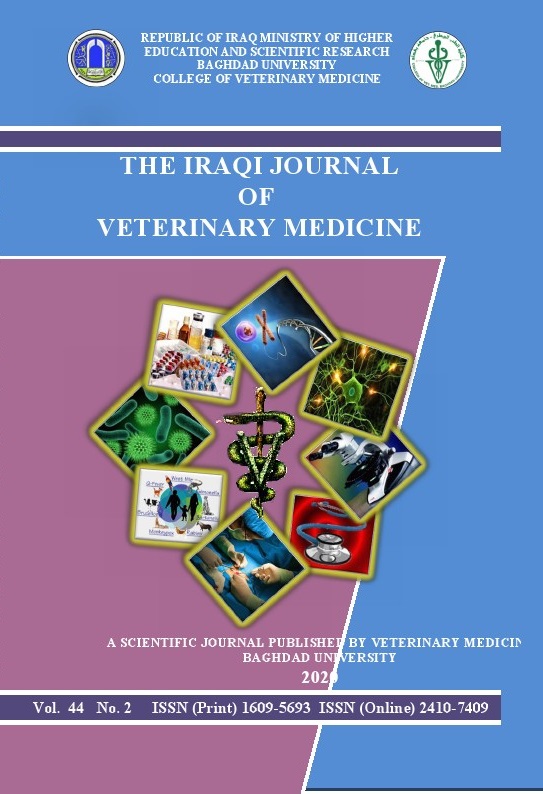 How to Cite
Dyary, H. (2020). Subacute Toxicity of Brown Truffle (Terfezia claveryi) on Sprague-Dawley Rats. The Iraqi Journal of Veterinary Medicine, 44(2), 103-112. https://doi.org/10.30539/ijvm.v44i2.982