Study of antidiarrhoeal effect of Datura innoxia leave extract against diarrhoea induce by Castor oil and magnesium sulphate in mice
Duraid A. Abbas Farrh R. Jaafar
Farrah R. Jaafar

College of Veterinary Medicine, Baghdad University
Keywords:
antidiarrhoeal, Datura innoxia, leave extract,castor oil, magnesium sulphate.
Abstract
Aqueous extract of DI leaves was given to mice , at graded dose (100&200mg/kgB.W,P.O) to evaluat its antidiarrhoeal potential by using four experimentally induced diarrhoea treated groups each consis of five mice and one control group.Castor oil and magnesium sulphate were used to induce diarrhoea in mice,The extract at both doses showed a remarkable antidiarrhoeal activity manifested by significant delay in onset of diarrhea , decrease in number of wet stools , total number of stools and total weight of fecal output in 4 hours in both castor oil and magnesium sulphate induced diarrheal groups of mice. The results of this study reveal that The aqueous extract of Datura innoxia leaves contains pharmacologically active substance with antidiarrhoeal properties .These properties may explain the rational use of the plant as antidiarrhoeal agent in the traditional medicine.
Downloads
Download data is not yet available.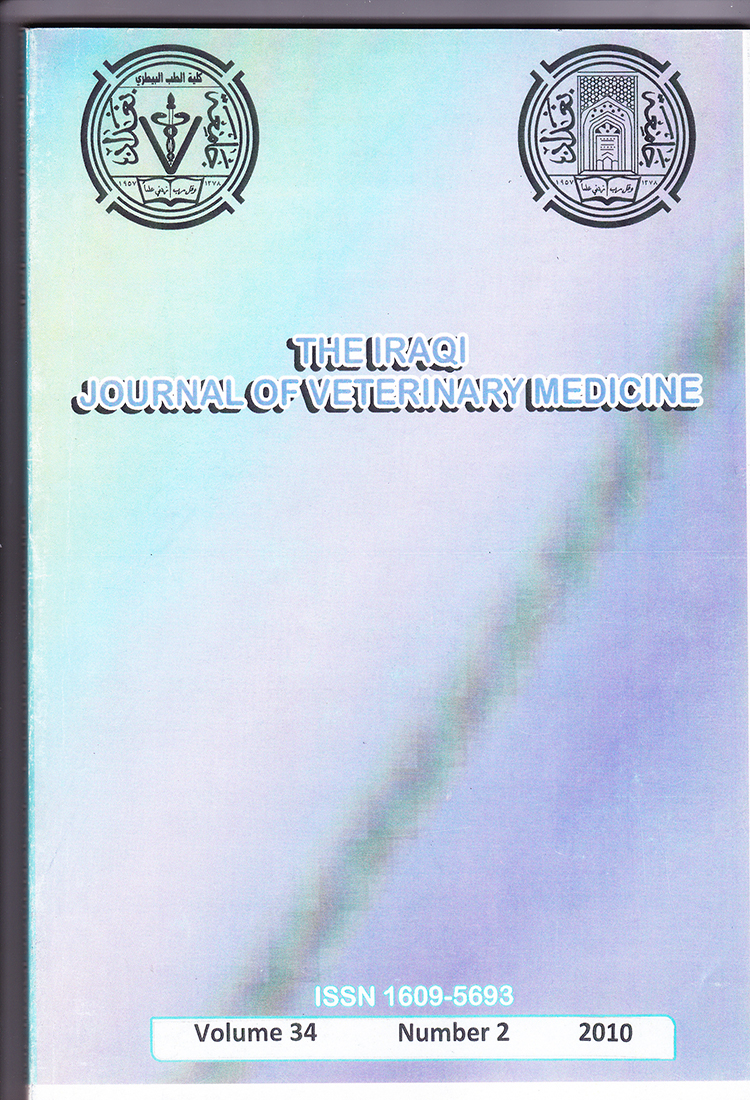 How to Cite
Jaafar, F. (2010). Study of antidiarrhoeal effect of Datura innoxia leave extract against diarrhoea induce by Castor oil and magnesium sulphate in mice. The Iraqi Journal of Veterinary Medicine, 34(2), 79-84. https://doi.org/10.30539/iraqijvm.v34i2.634