The Effect of Crude Extracts of Sonchus oleraceus on Cancer Cell Growth (In vitro)
Zainab R.Zghair, Nahi Y. Yaseen Talib A. Makkawi
Zainab R. Zghair

College of Veterinary Medicine, Baghdad University
Keywords:
cancer, cancer cell lines, Sonchus oleraceus, extraction.
Abstract
This study was designed to evaluate the anticancer, effects of the ethanolic (EE), cold aqueous (CAE), and hot aqueous (HAE) extracts of Sonchus oleraceus on cancer cell lines (in vitro). In vitro study was performed on three cancer cell lines (murine mammary adenocarcinoma AMN-3 cell line, laryngeal carcinoma Hep-2 cell line) and rat embryogenic fibroblast (REF) as normal cell line. Periods of exposure of cell lines were measured at 24, 48, and 72-hr in a microtitration plate under complete sterile conditions. Different concentrations starting from (78.125 to 10000) μg/ml of two fold dilution for each extract were prepared and tested on each cell line, with three replicates for each concentration. The three extracts showed concentration and time dependence with growth inhibitory effects, and the highest effect was obtained from ethanolic extract at higher concentrations after 48 hr. of exposures on both AMN3 and Hep-2 cell lines, while the cytotoxic effect of both cold aqueous and hot aqueous extracts on AMN-3 and Hep-2 cell lines exhibited that the higher concentrations gave a significantly (P<0.05) and the higher inhibition growth rate of cells were increased at 24 hrs.Conclusion: These results suggest that the cytotoxic concentrations of Sonchus oleraceus extracts showed variation in values among cell lines according to cell types in vitro.
Downloads
Download data is not yet available.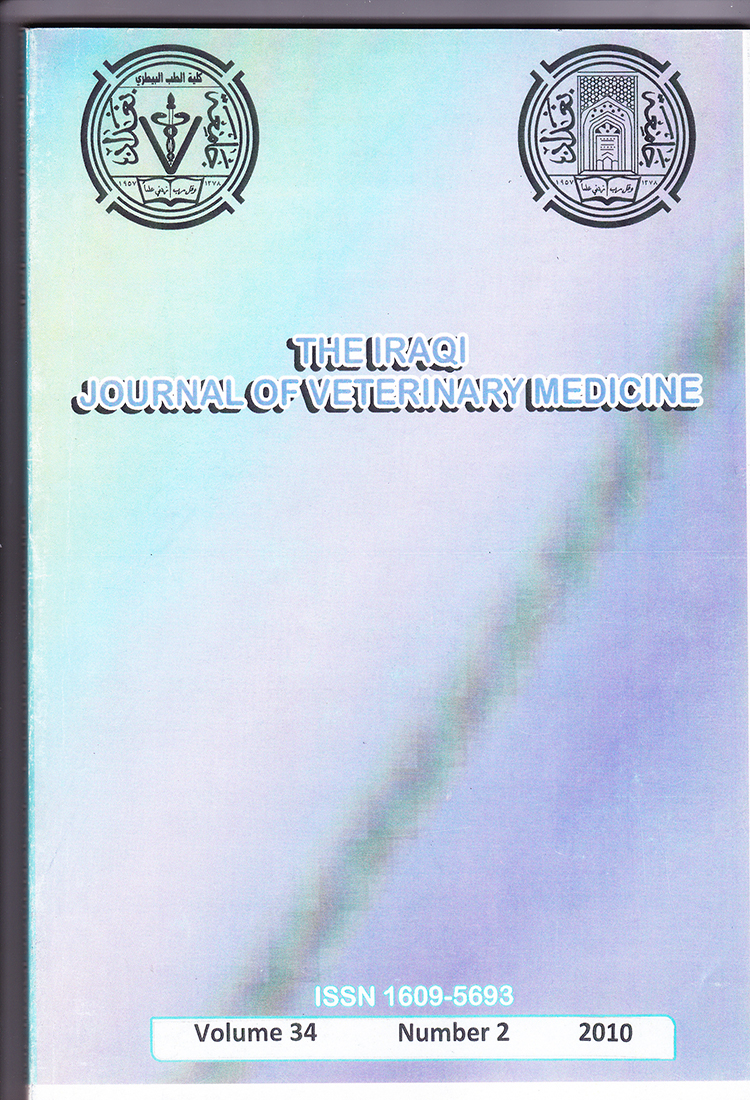 How to Cite
Zghair, Z. (2010). The Effect of Crude Extracts of Sonchus oleraceus on Cancer Cell Growth (In vitro). The Iraqi Journal of Veterinary Medicine, 34(2), 30-38. https://doi.org/10.30539/iraqijvm.v34i2.629