Conformation of the clinical diagnoses of some malnutrition diseases in local and Shammi goats in Baghdad province
Al-Shawi A.F.S .; Al-Sammarraie ,S.A.G.and Al-Judi Abdul,M.H.
Al-Shawi A.F. S.

College of Veterinary Medicine, Baghdad University
Keywords:
goat malnutrition, goat hematological and biochemical, RBCs,Hb.
Abstract
The relationship between the clinical singes and some of the hematological and biochemical values in 126 cases of local breed and Shammi breed goats (from both sexes) diagnosed as cases of malnutrition from 230 goats examined .The clinical examination include (beside the general inspection and case history) body temperature, respiratory and pulse rates, mucus membranes skin and coat. Examination of the blood samples included RBCs count, Hb concentration, PCV % and values of cupper, magnesium, phosphorus, and potassium. The results showed that the mean body temperature of these goats was lower than in normal goats, while the respiratory and pulse rates were higher .Examination of blood revealed decrease in the means of RBCs counts ,Hb concentration and PCV % in the clinically diagnosed cases , and the decrease was more sever in local goats . However the results indicated lower values of cupper, magnesium, phosphorus, and potassium in comparison with normal values in goats. The ratio of cupper deficiency was the highest followed by phosphorus, magnesium and potassium and the ratio of malnutrition was high in Baghdad province. It was in Shammi breed higher than in local breed.
Downloads
Download data is not yet available.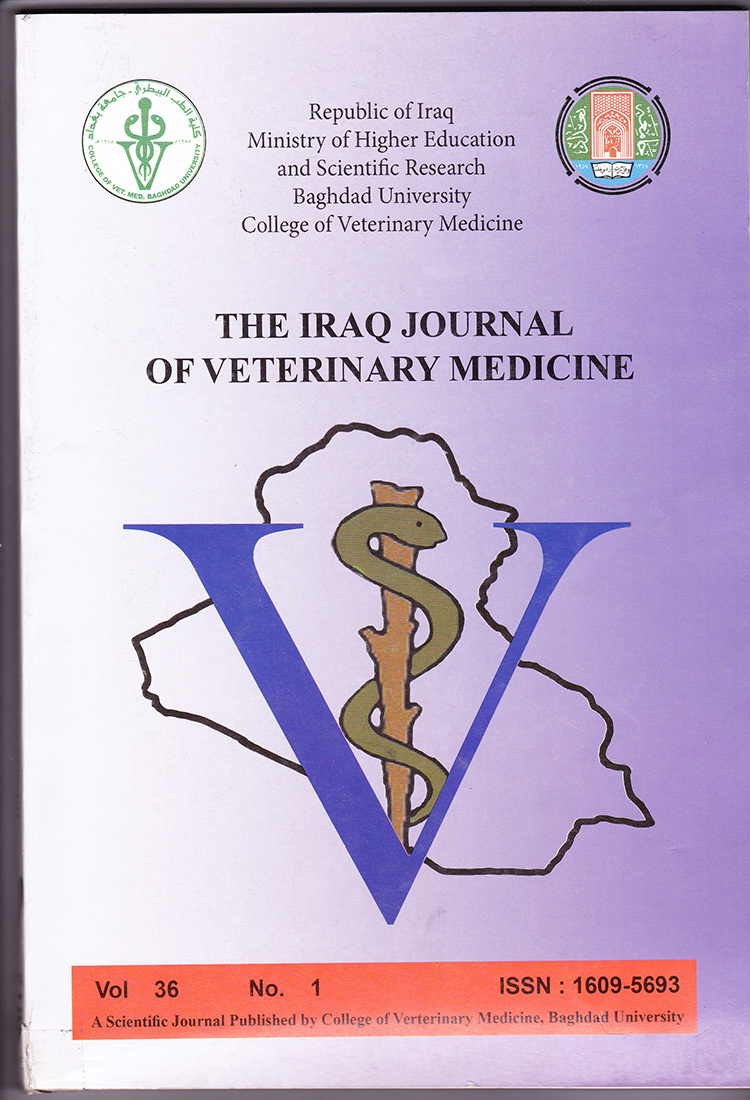 How to Cite
S., A.-S. (2012). Conformation of the clinical diagnoses of some malnutrition diseases in local and Shammi goats in Baghdad province. The Iraqi Journal of Veterinary Medicine, 36(1), 8-14. https://doi.org/10.30539/iraqijvm.v36i1.561