Assessment the therapeutic effects of aqueous extracts of Cilantro and Garlic in mercuric chloride poisoning in rats
Ghusoon A.K. AL-Neamah, Rajiha A. AL. Naimi and Eman H.Y.Al Taae
Ghusoon A.K. AL-Neamah

College of Veterinary Medicine, Baghdad University
Keywords:
Mercuric Chloride, Cilantro, Garlic, Poisoning.
Abstract
The objective of the present study was to evaluate the therapeutic effects of cilantro and garlic aqueous extracts in toxicopathological changes due to acute and chronic mercuric chloride poisoning in rat. The acute toxic signs appeared at short time after treatment with mercuric chloride. Severity of intoxication and mortality rate were proportional to the dose of mercuric chloride given. Chronic clinical signs were checked continuously which characterized by anorexia, body weight loss, pale –yellow mucous membranes, rough skin, ruffled hair, dyspnea and hemoglobin urea the severity of signs was dose dependant. Results showed severe toxicopathological changes in kidneys, liver and brain with precancerous lesions in liver and fore stomach, with residual accumulation of the compound in these organs reaching the highest rate in kidneys in both acute and chronic toxicity. Treatment with plant extracts resulted in decreasing the severity of the pathological changes in the mentioned organs and increase in the immune response of the body especially in the animals treated with combination of cilantro and garlic extracts together. This was reflected in decreased levels of compound accumulation in tissue. It could be concluded that mercuric chloride poisoning in rats causes toxicopathological changes in the kidneys, liver and brain with precancerous lesions in liver and highest residual accumulation in kidneys .Treatment with cilantro and garlic extracts could reduce the severity of these lesions and residual accumulation with elevation in the immune response.
Downloads
Download data is not yet available.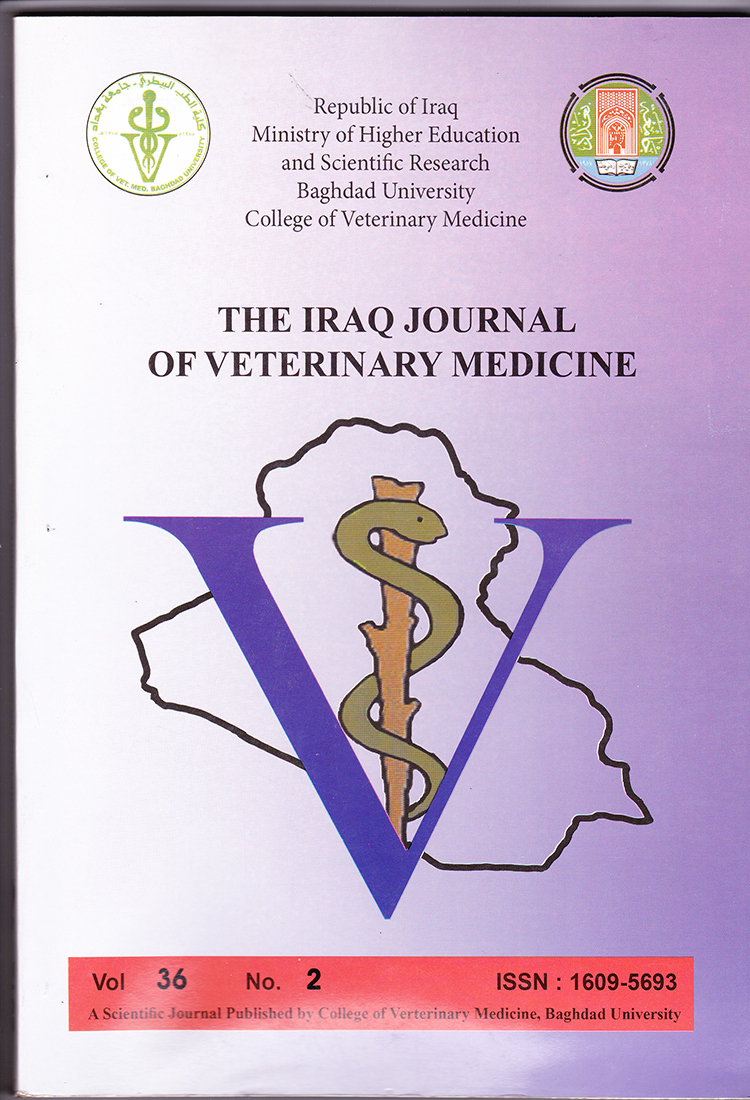 How to Cite
AL-Neamah, G. (2012). Assessment the therapeutic effects of aqueous extracts of Cilantro and Garlic in mercuric chloride poisoning in rats. The Iraqi Journal of Veterinary Medicine, 36(2), 231-243. https://doi.org/10.30539/iraqijvm.v36i2.501