Detection and study of the experimental infection of Aeromonas strain in the common carp (Cyprinus carpio L.)
Sundus A.A. Alsaphar and Jamal K.H. Al-Faragi
Sundus A.A. Alsaphar

College of Veterinary Medicine, Baghdad University
Keywords:
Aeromonas hydrophila, bacteria, common carp, Cyprinus carpio.
Abstract
The aim of this study was to isolate motile aeromonad strain of common carp (Cyprinus carpio) which was obtained from farms around Baghdad and identification of the isolate by using Analytical profile index API20E. Experimental infection was carried out by intramusculer injecting LD50 does 0.3× 108.66 cell/fish into common carp Cyprinus carpio L. Infected fish after 14 days of injection showed hemorrhage and ulceration on the body surface, eye abnormalities and accumulation of red-colored ascetic fluid . Macroscopically pale liver with hemorrhagic and necrotic spots was seen and kidney showed liquefaction. Microscopically severe necrotic changes in muscular structure and internal organs with intense polymorphonuclear cell. Infiltration characterized by of pyknosis of nuclei with presence of cellular detritus were seen.
Downloads
Download data is not yet available.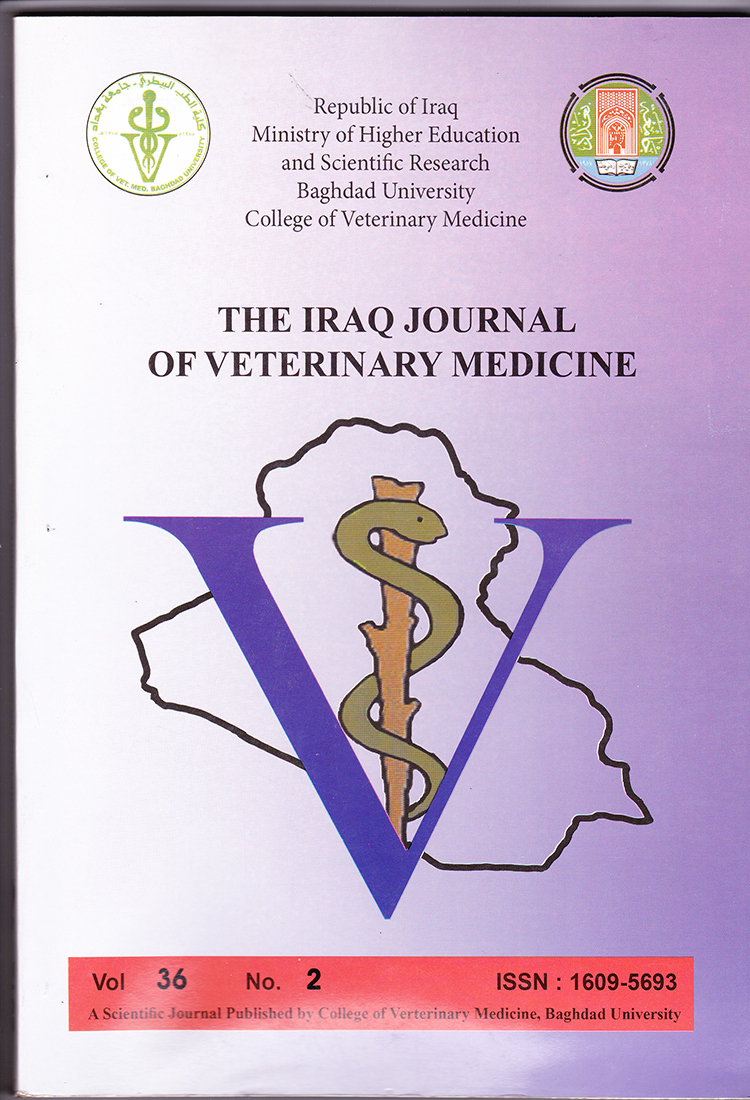 How to Cite
Alsaphar, S. (2012). Detection and study of the experimental infection of Aeromonas strain in the common carp (Cyprinus carpio L.). The Iraqi Journal of Veterinary Medicine, 36(2), 222-230. https://doi.org/10.30539/iraqijvm.v36i2.500