A retrospective study using IgA in association with IgG and IgM for precise diagnosis of toxoplasmosis in suspected cases
khitam, Y.O. AL-dujaily1;Athmar k.Alazawi2 ; Haider, K .Shindakh1 and Jaber, A.M.Taqi1
khitam Y.O. AL-dujaily

Central Public Health Laboratories (CPHL) Ministry of Health. Baghdad
Keywords:
Toxoplasmosis, IgG, IgM, IgA, Antibodies, Detection, Retrospective.
Abstract
In order to achieve precise diagnosis of toxoplasmosis in suspected cases of aborted women and infants with abnormal clinical manifestation, 1725 serum samples consisting of 1450aborted women and 77 infants were tested by enzyme linked immune sorbent assay (ELISA), using IgG, IgM and IgA platellat oxogondii kits, 865 (56.64%) were found positive, 848 ( 58.48% ) were found in aborted women and 15 (22.07%) infants with a significant differences (P≤ 0.05).The immunoglobulin IgM , were detected in 72 (8.49%)cases of aborted women, IgM with IgG were found in 44 (61.11%) and with IgA in two (2.77%) cases ,whereas found in three(17.64%)cases of infants. While IgA were found in 77(9.08%) cases of aborted women, and 6 (35.22%) infants. IgG was detected in966 (82.42%(with a significant differences(p≤ 0.05 ),alone in602 (86.12%) ,and with IgA in 34(4.86%) case of aborted women and 8(47.05% )of infants. These results were support the importance of testing the suspected cases by all kinds of immunoglobulins (IgG, IgM and IgA) to achieve precise diagnosis for toxoplasmosis.
Downloads
Download data is not yet available.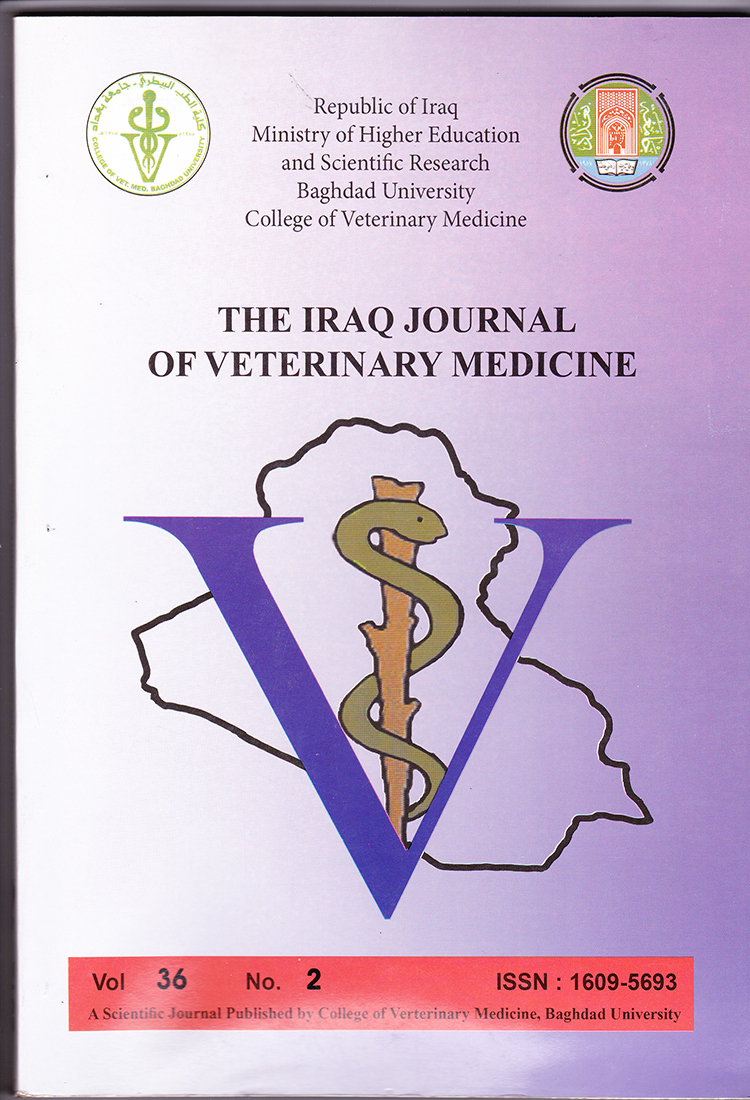 How to Cite
AL-dujaily, khitam. (2012). A retrospective study using IgA in association with IgG and IgM for precise diagnosis of toxoplasmosis in suspected cases. The Iraqi Journal of Veterinary Medicine, 36(2), 153-157. https://doi.org/10.30539/iraqijvm.v36i2.457