Epidemiological study of Setaria equina infection in donkeys
Athmar .K. AL-Azawi , Amer Rasool Fadhl and Shahela Rasool Fadhl
Athmar K. AL-Azawi

College of Veterinary Medicine, Baghdad University
Keywords:
Setaria equine, donkeys, Epidemiology, infection.
Abstract
Autopsy study of 218 (106 male and 112 female) animals slaughtered in Baghdad ( Al-ZAWRA ) Zoo, of central Iraq (Diyala, Wasit, Baghdad) .The total infection rate of Setaria equina was 11.9% and the highest infection rate (22.2%) was recorded in October, where is no infection in January, February and August. It has been observed that the high infection rate (14.5%) during the months of spring and autumn (18.8%) and decrease in winter and summer 3.6% and 10%. Female donkeys with a higher proportion (13.5%) than male10.3% respectively differences ( P < 0.05 ).Worm intensity ranged between 1-6 worm and was shown high worm burden in Autumn and Spring fallowed by Summer and finally Winter seasons, which no infection was recorded in some months of it
Downloads
Download data is not yet available.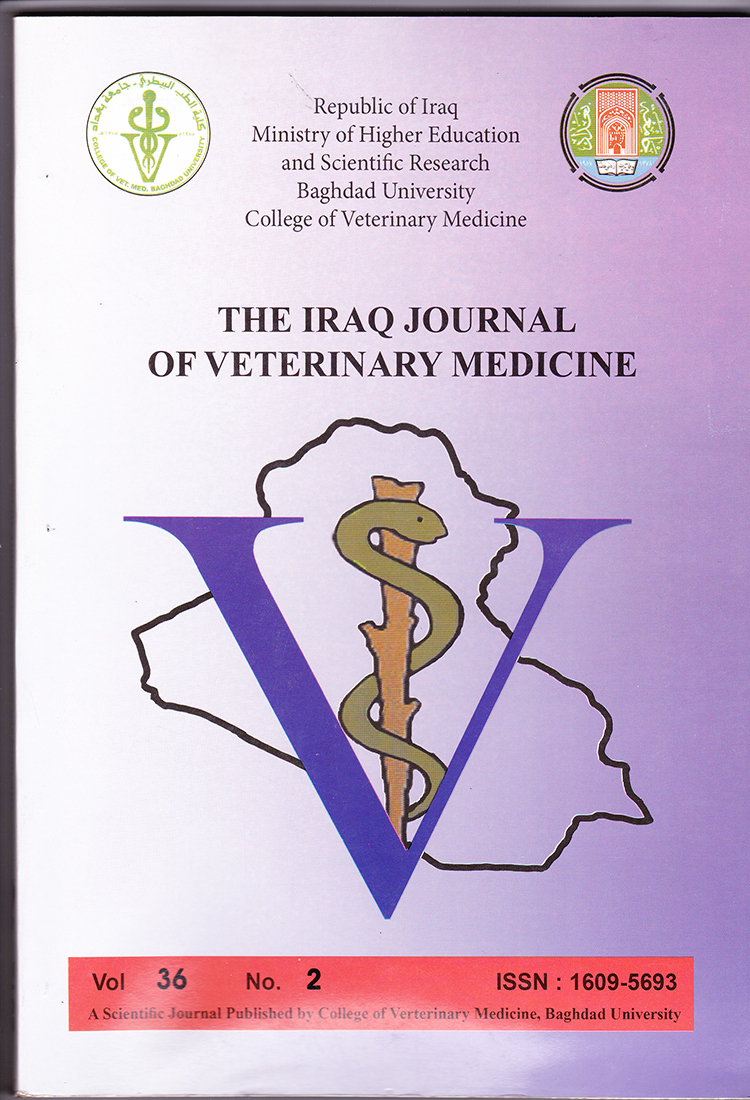 How to Cite
AL-Azawi, A. (2012). Epidemiological study of Setaria equina infection in donkeys. The Iraqi Journal of Veterinary Medicine, 36(2), 93-97. https://doi.org/10.30539/iraqijvm.v36i2.452