The effect of Foot and Mouth disease on reproductive performance of Holstein bulls in Artificial Insemination Center of Iraq
AL-Badry K I * , Ibrahim F F ** and Rajab BA **
AL-Badry K. I.

College of Veterinary Medicine, Baghdad University
Keywords:
FMD, reproductive performance, Artificial Insemination, Bull.
Abstract
This study was carried out in Artificial Insemination Center of Iraq to revealed FMD disease effect on some seminal attributer parameters of 14 imported Holstein bulls divided to three groups according to different reproductive efficiency (four High, five medium and five weak). Results showed that FMD disease had significant (P < 0.05) adverse effect on most seminal attributer parameters, mass, individual motility and sperm concentration / ml during post disease in first of two, four, all months of high, medium and weak semen quality bulls respectively .but semen volume didn't influenced significantly with this disease. So semen collection should be suspended until resume normal fertility of sperm, after two, four month of high and medium bulls respectively, and must be revealed weak bulls when disease happen to avoid the failure of conception from artificial insemination and there is no economic benefit to use or keep weak bulls
Downloads
Download data is not yet available.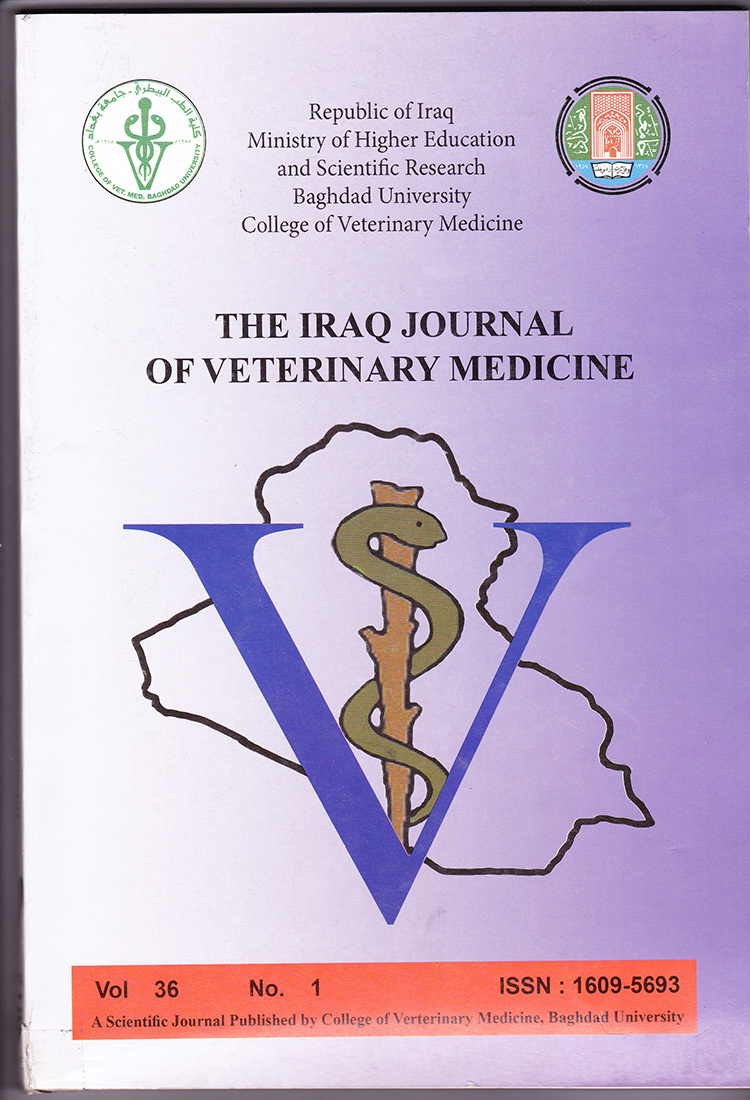 How to Cite
I., A.-B. (2012). The effect of Foot and Mouth disease on reproductive performance of Holstein bulls in Artificial Insemination Center of Iraq. The Iraqi Journal of Veterinary Medicine, 36(1), 1-7. https://doi.org/10.30539/iraqijvm.v36i1.517